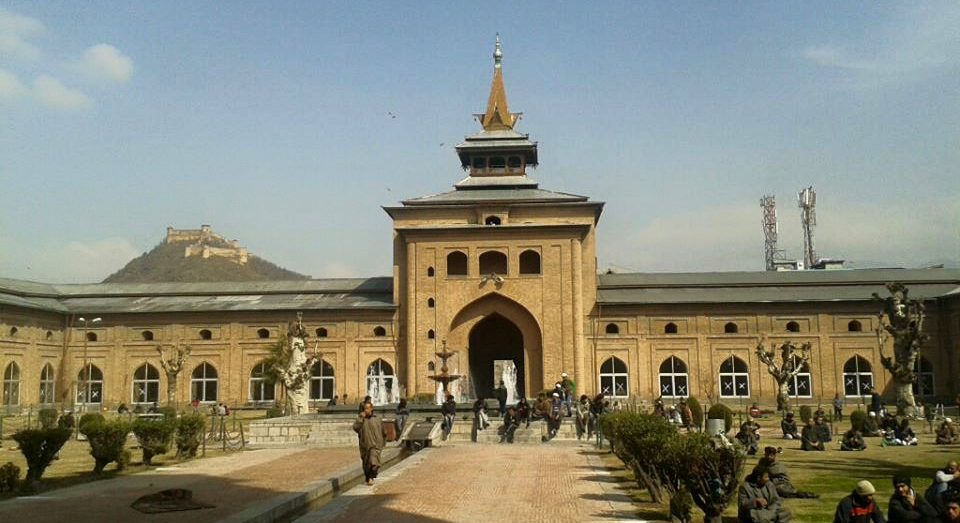 Srinagar, Oct 27: Anjuman Auqaf Jama Masjid Srinagar has condemned the decision of disallowing Friday prayers at the historic Jama Masjid Srinagar for the third consecutive Friday.
In a statement,  Auqaf said they were informed by the administration to close Jama Masjid and not to open it for Friday prayers.
It expressed regret over the detention of Mirwaiz for the third Friday today and not allowing him to perform Friday prayers, saying such restrictions are not only unjustified but also unreasonable.
Meanwhile, Mirwaiz Umar Farooq on the occasion of Urs of Sheikh Syed Abdul Qadir Jeelani (RA) paid tribute to the great Islamic scholar and spiritual leader for his invaluable services to Islam.
The great services of this revered saint towards Islam and his kindness to humanity are exemplary, he said.
Mirwaiz expressed his regret that due to the house detention he could not participate in the Majlis at Peer Dastgir Sahib Khanyar in connection with the Urs.