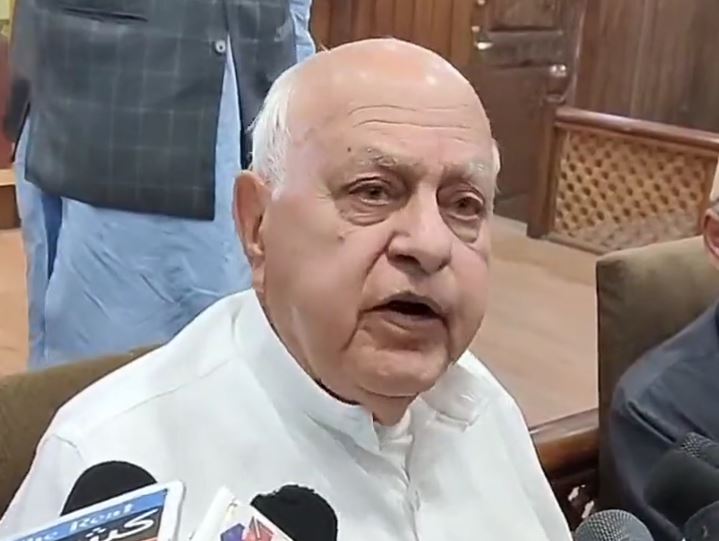 Srinagar Oct 27: The Jammu and Kashmir National Conference President and Member of the Parliament from Srinagar Dr. Farooq Abdullah Friday expressed concern over cross border shelling along the International Border (IB) in Arnia sector of Jammu, asking for strict adherence to ceasefire agreements between India and Pakistan.
Expressing concern over the plight of people living in Jammu's Arnia sector, Dr. Farooq said, "Recent recurrence of Ceasefire violations in Arnia sector along international border is causing concern and instability in the region bringing back the horrid memories of death and destruction. It is the people of J&K that have been facing the brunt of escalating tensions alongside the borders. The unfortunate events unfolding in the area besides putting the lives of people at risk deprives them of their livelihoods. I hope both the countries will take measures to deescalate the situation so that the people living alongside the IB go about their normal lives with minimal disruption and risk."
Asking the government to ensure safety and security of border dwellers, Dr Farooq said that scores of families that had fled the border hamlet overnight fearing escalation of violence are going without food and water. He asked the government to provide food, water and shelter to all the evacuees.