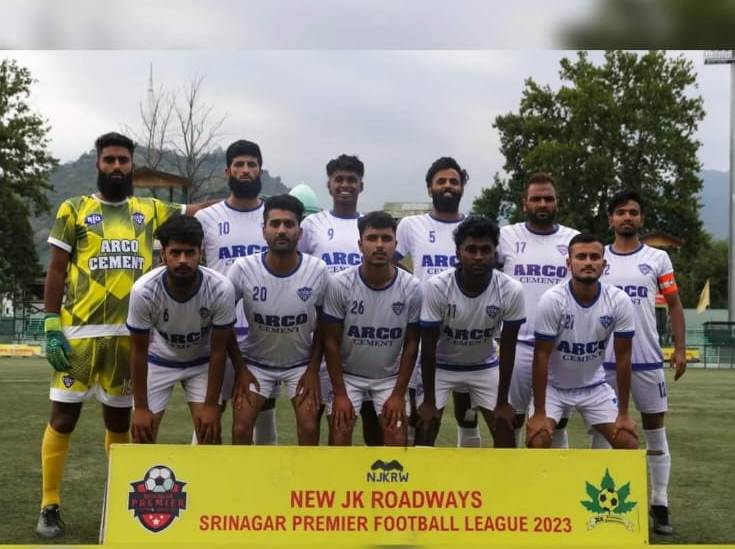 Srinagar, September 12: Arco FC secured a hard-fought 2-1 victory over JK United FC in a thrilling encounter at TRC Ground, Srinagar.
The match, a testament to the passion for the sport, delivered a rollercoaster of emotions for the fans.
The excitement ignited early in the game when Itifaq of Arco FC scored the opening goal. This display of skill and precision set the tone for an energetic showdown. Arco FC continued to impress as Basit later added another goal, showcasing teamwork that left spectators in awe.
However, JK United FC wasn't willing to bow out quietly. In the second half, they managed to break through Arco FC's defense, finding the net and igniting hopes of a comeback.
Nevertheless, the final score favored Arco FC, solidifying their reputation in the Srinagar Premier League.
This match will undoubtedly be remembered as a defining moment in the league, highlighting the exceptional talent and determination of the players involved.
As the Srinagar Premier League unfolds, fans eagerly await more action-packed encounters that celebrate the beautiful game of football.