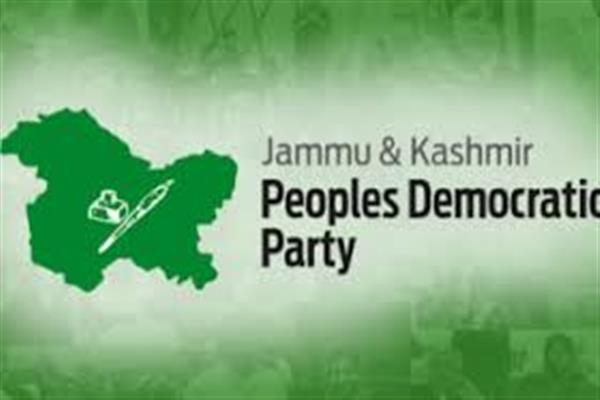 Srinagar, Sept 13: People's Democratic Party (PDP) on Wednesday that the GoI's move to reduce import duty on American apples tantamount an assault on the livelihood of the millions of people of Jammu and Kashmir, and demanded immediate roll back of the decision.
Several party activists led by party's chief spokesperson Suhail Bukhari took out a protest demonstration outside party headquarters here in Polo-View Srinagar. The protesters were holding placards and were seen shouting slogans like 'stop economic terrorism'. They urged GoI to exhibit sensitive approach and roll back the decision for the larger benefit of fruit growers of J&K and Himachal Pradesh.
"Few days back GoI slashed down import duty on American apples. This was done at a time when apple harvesting has been started in Kashmir. It tantamounts an attack on the livelihood of millions of people of J&K who are associated directly or indirect with apple industry," Suhail Bukhari as per KNS told reporters.
He said it is ample clear that apple industry is the main stakeholder of the economy of J&K but with this unfortunate move the decision will affect people of the region by and large. "Such moves are definitely aiming to weaken our already devastated economy" Bukhari alleged.
He said the government at the centre should exhibit sensitive approach and revisit the decision for better and prosperous growth of the economy of J&K.
Meanwhile the party leaders and workers also carried out protest march in Jammu and appealed central to reconsider the decision.