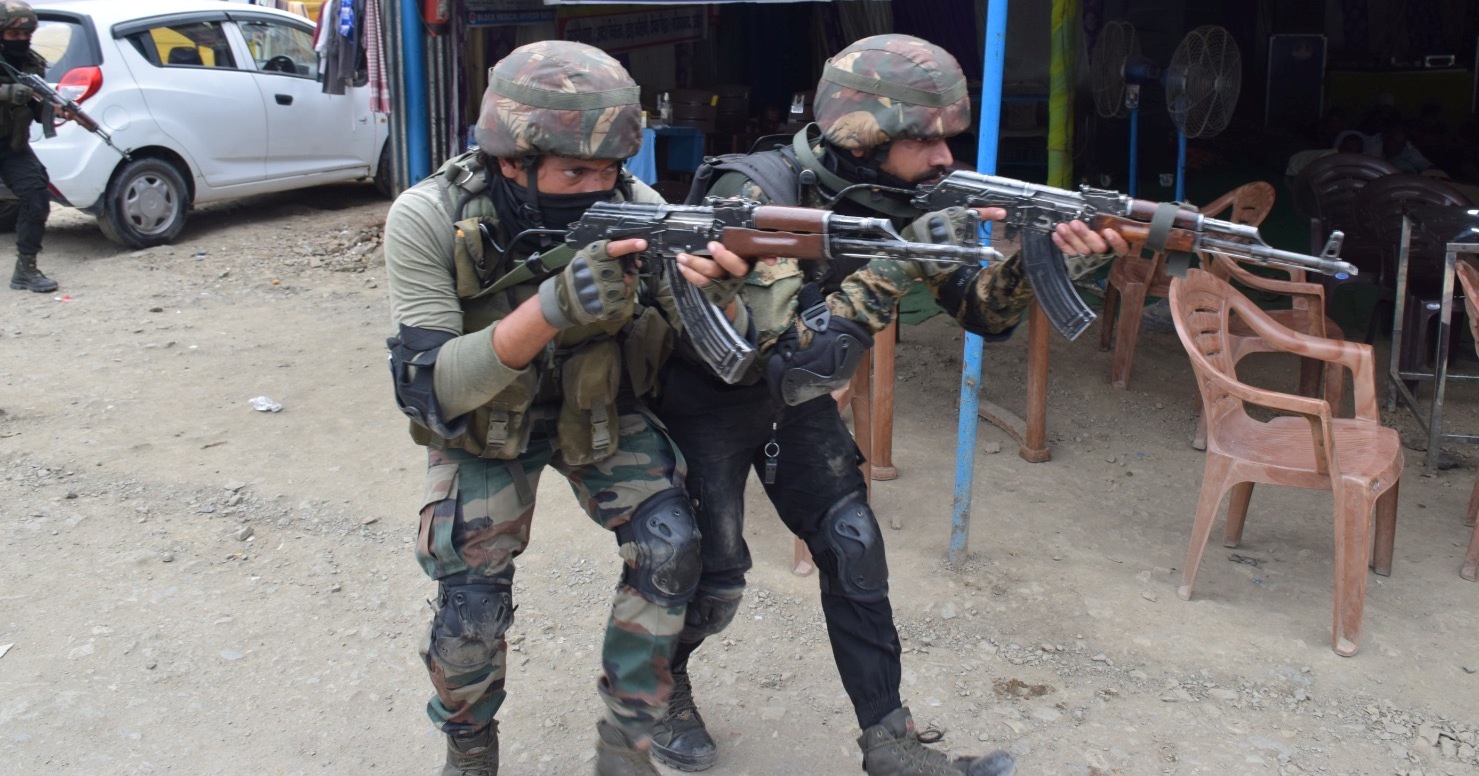 Kulgam, Aug 05: Three soldiers were killed in a gunfight in Hallan forest area of Damhal Hanjipora in South Kashmir's Kulgam district on Friday, Army said.
In a tweet, Army's Srinagar—based 15 Corps said that three soldiers who sustained injuries during exchange of firing with terrorists in Hallan area of Kugam succumbed to injuries. "On specific inputs regarding presence of terrorists on higher reaches of Halan in Kulgam, operations launched by security forces on 04 Aug 23.
In exchange of firing with terrorists, three personnel sustained injuries and later succumbed. Search operation are continuing, "the Army said.
Operation Halan #Kulgam

On specific inputs regarding presence of terrorists on higher reaches of Halan in Kulgam, operations launched by Security Forces on 04 Aug 23. In exchange of firing with terrorists, three personnel sustained injuries and later succumbed.
Search operations… pic.twitter.com/NJ3DZa2OpK

— Chinar Corps🍁 – Indian Army (@ChinarcorpsIA) August 4, 2023