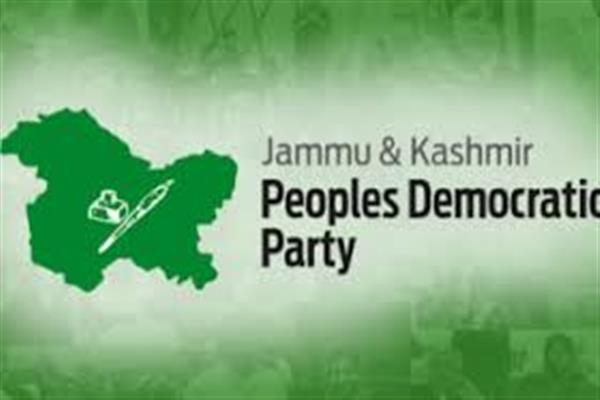 SRINAGAR: A day after the Jammu and Kashmir government refuted Mehbooba Mufti's claims on the settlement of outsiders in JK under the PMAY scheme, the party on Thursday expressed its dismay at the lack of transparency in the process.
A party spokesman in a statement said, that the party has taken strong note of the clarification issued by the government, however, the main question of the steep jump in the numbers of homeless 'people' from 19, 047 in 2021 to nearly 2 lac 'households' still remains unaddressed.
"PMAY has been in operation for decades in the state under different titles and a procedure has been in place which always was monitored by GOI itself from identification to the execution levels.  The assistance would be given generally to the poorest landholders and in the case of people without land there was a process in place to allot them land out of the community lands like Kahcharai, state land, Khalisa," he said.
Calling the entire process flawed, he said that the claim that two lakh households for homeless have been identified raises doubts about the sharp increase in the count of homeless people.
The spokesman said the latest announcement made at the highest level comes close on the heels of the allotment of tenements to nonlocal workers in Jammu.