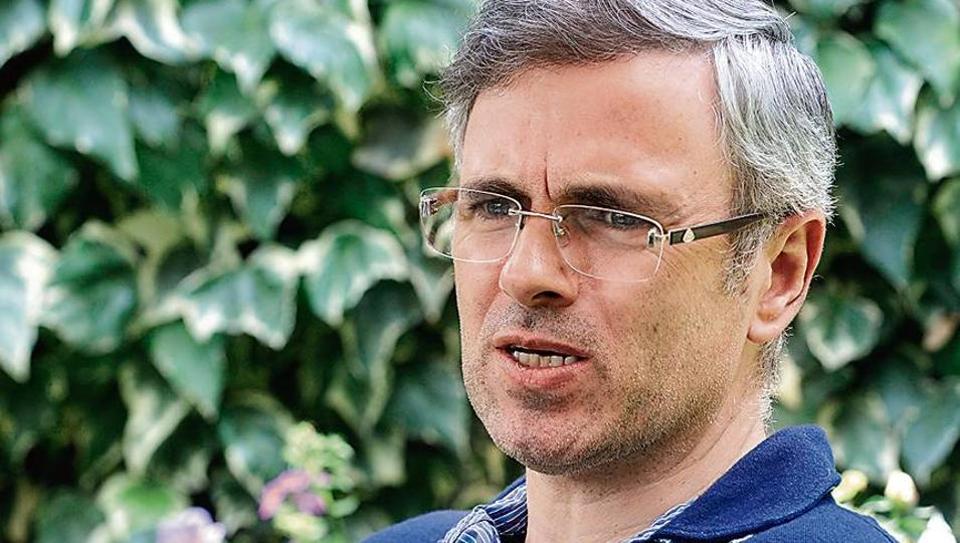 SRINAGAR: Former chief minister and Vice-President of the National Conference, Omar Abdullah, questioned the administration led by the Lieutenant Governor on Thursday regarding the 'Land for Landless' issue in Jammu and Kashmir. He urged them to clarify who exactly is considered homeless in J&K and how they are being categorised.
"The government should address the doubts surrounding the definition of homelessness and the criteria for categorization. Are those who arrived here just a week ago also being counted among the homeless?" Omar Abdullah stated during his visit to Budgam in Central Kashmir. Earlier in the day, Omar had visited Choon Budgam to inquire about the health of Abdul Ahad Dar.
While speaking to the media, the former CM emphasised that the LG administration should carefully consider the individuals who will be granted accommodation on the Kah Charai land. He expressed his opinion that those who came to J&K after the abrogation of Article 370 should not be included.
"The administration should first verify who exactly is homeless in J&K, and only then issue the orders. Are those who arrived in J&K just a week ago also being counted as homeless? I believe those who arrived in Kashmir after 2019 should not be included in the scheme. We are aware that the government has brought in a large number of outsiders to J&K since August 2019," Omar Abdullah said.
When asked about the Bharatiya Janata Party's plans to impose a Uniform Civil Code, he stated that the National Conference would never support any bills that would harm the minority community in the country.
Regarding the Supreme Court's hearing on Article 370 in the upcoming days, the former CM of J&K mentioned that the proceedings cannot occur overnight. "First, the Supreme Court has to issue notices to the government, and then the proceedings will take place. There are two MPs from the National Conference who are petitioners. We will present our arguments and strive for justice for the people of J&K." kns