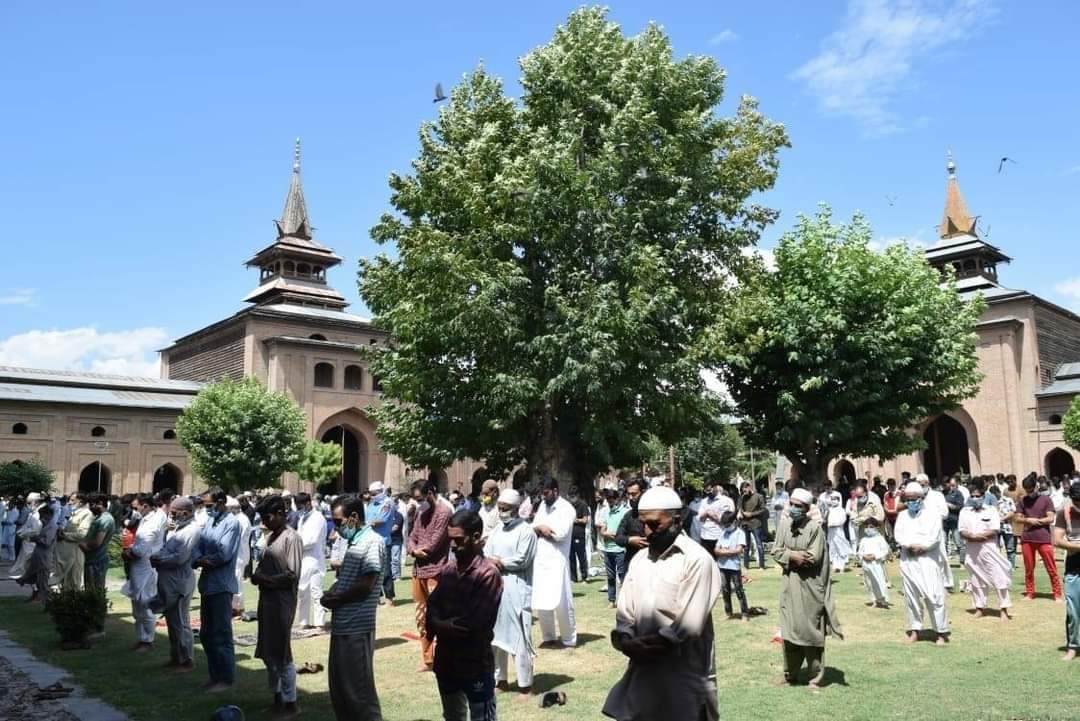 Srinagar, Sep 16: Anjuman Auqaf Jama Masjid Srinagar Friday expressed deep concern that its head and the top-most religious leader of Jammu and Kashmir Mirwaiz Dr Moulvi Muhammad Umar Farooq, has been under continuous arbitrary and illegal house arrest for the past 38 months – since 5 August 2019 – due to which he is unable to fulfil his responsibilities that the office of Mirwaiz enjoins upon him.
Anjuman in a statement said that the continuous restrictions on Mirwaiz for the last more than three years have not only affected his centuries-old responsibilities but also the sentiments and emotions of a large number of people from nook and corner of the valley who come to the historic central Jama Masjid Srinagar – the largest place of worship in Kashmir – to listen to the sermons of Mirwaiz-e-Kashmir, are being severely hurt.
Furthermore, the followers of Mirwaiz-e-Kashmir are deeply disappointed with his continued house detention and demand his immediate release, the statement said.
Anjuman said that the statement of J&K Lieutenant Governor Manoj Sinha regarding the release of Mirwaiz has not been acted upon by the authorities to date. "Even all sections of society in Jammu and Kashmir have strongly reacted against the detention of Mirwaiz and termed it as a violation of human rights and interference in religious matters," it said.