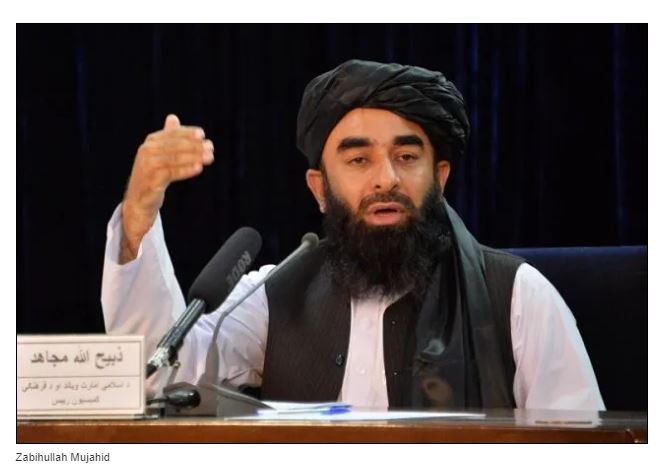 Kabul: Islamic Emirate's spokesman Zabiullah Mujahid said that Washington has been preventing the international community from recognizing the caretaker government of Afghanistan.
Mujahid made the remarks in an interview with TOLOnews' Sebghat Sepehr.
"They have been defeated here and suffered a lot of human and financial loss and were politically damaged. In such a situation, they might not be ready to engage but there is a need for both sides. They would benefit from it and it is in the interest of Afghanistan and the region," Mujahid said.
The Islamic Emirate's spokesman said they want to have an official interaction with the international community.
"The policy of the Islamic Emirate with the world is to engage with all countries based on mutual respect and legal manners. This is our right and no one should look down at our independence and should not inflict damage on us. They may recognize us as an independent country and should engage officially within the world's norms," Mujahid said.
According to Mujahid, the world's demand to create an inclusive government in Afghanistan is interfering with Afghanistan's internal issues and the time for negotiations is over.
"Its time has passed. We were saying to solve the issue via negotiations before military actions and solve it via agreement, thus the situation would have been better now," he said.
Mujahid said that the Resistance Front is not a serious threat for Islamic Emirite, and the group is just active on social media.  (Tolo news)