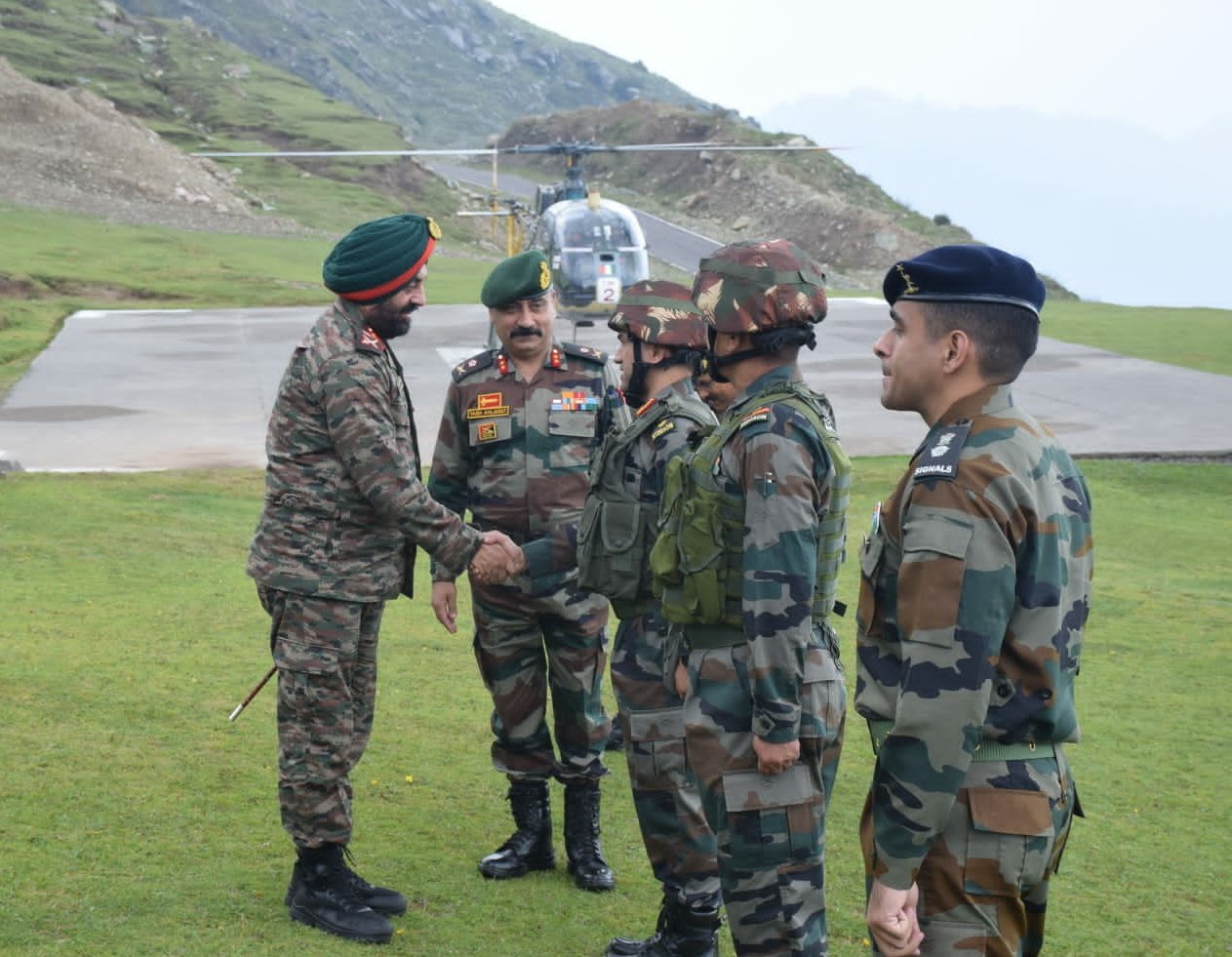 Poonch, Jun 29: General Officer in Commanding (GOC) White Knight Corps, Lt Gen Manjinder Singh on Wednesday visited Poonch and took stock of the security scenario.
As per official reports, General Officer in Commanding White Knight Corps reached Poonch district today and visited both LoC as well as hinterland areas.
Officials said  that Army GoC White Knight Corps went to some forward locations on Line of Control where he spent time with army personnel who remained deployed at forward locations.
He also held a security review meeting with local Army commanders and commanding officers who briefed him about the security scenario in detail and prevailing situation. He also took a detailed review of the prevailing situation on Line of Control.
Later, the GoC White Knight Corps visited Surankote area of the district and met with people from different walks of life and opinion makers where discussions on a range of issues were held.
Pertinent to mention here that security grid in twin districts Rajouri and Poonch has been strengthened keeping in view upcoming Yatra of Baba Budha Amarnath with multiple rounds of meetings are going on within security setup to ensure best possible Security arrangements for yatra.