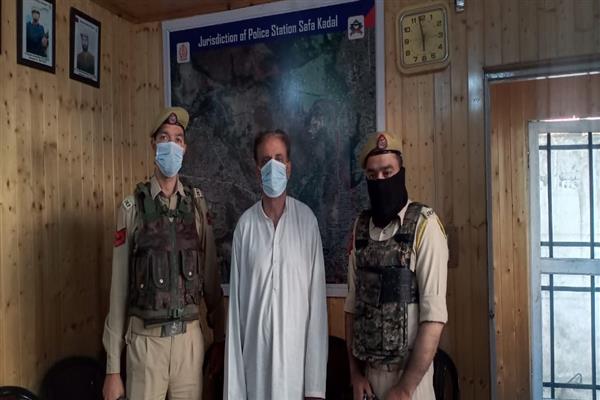 Srinagar, June 02: Srinagar police on Thursday said that it arrested an accused person for attacking a mouzin while giving call for Fajr prayer in Nawakadal area of Srinagar.
In a statement, Police said that on Thursday a complaint was received in Safakadal Police Station that a person, Feroz Khan, who also happens to be Muazin (person who summons people for prayers) of a mosque, was attacked with an iron rod by some unidentified person.
The statement read that the victim sustained injuries in his head and received eight stitches.
"Acting swiftly, police registered case as FIR no 101/2022 under sections 307, 341 of IPC in Police Station Safakadal," it said.
It added that during the investigation one accused was identified and arrested within an hour.
"The accused was later identified as Mohammad Shafi Seeru and he has prima facie been found to be pursuing some old rivalry against the victim," it said.