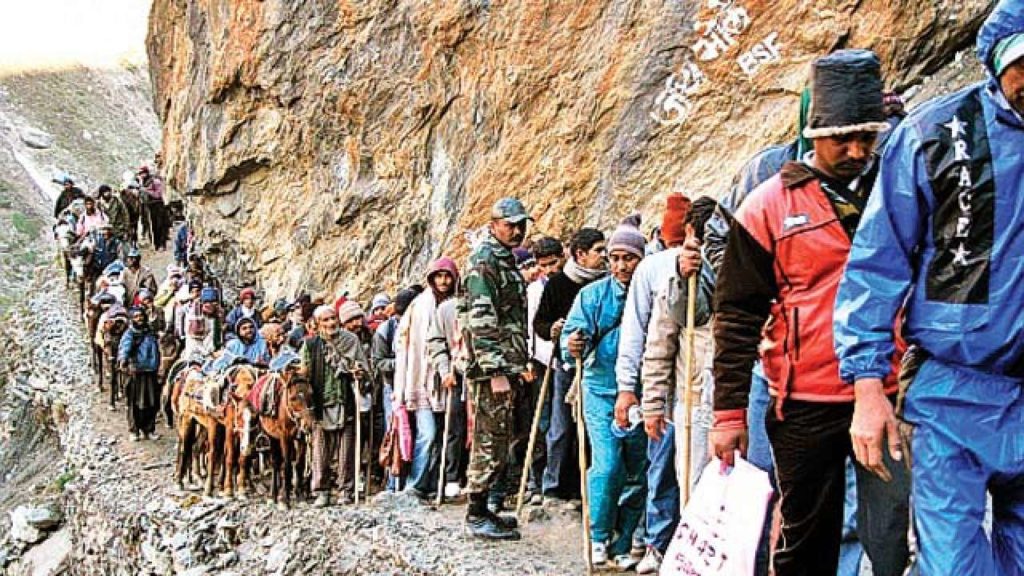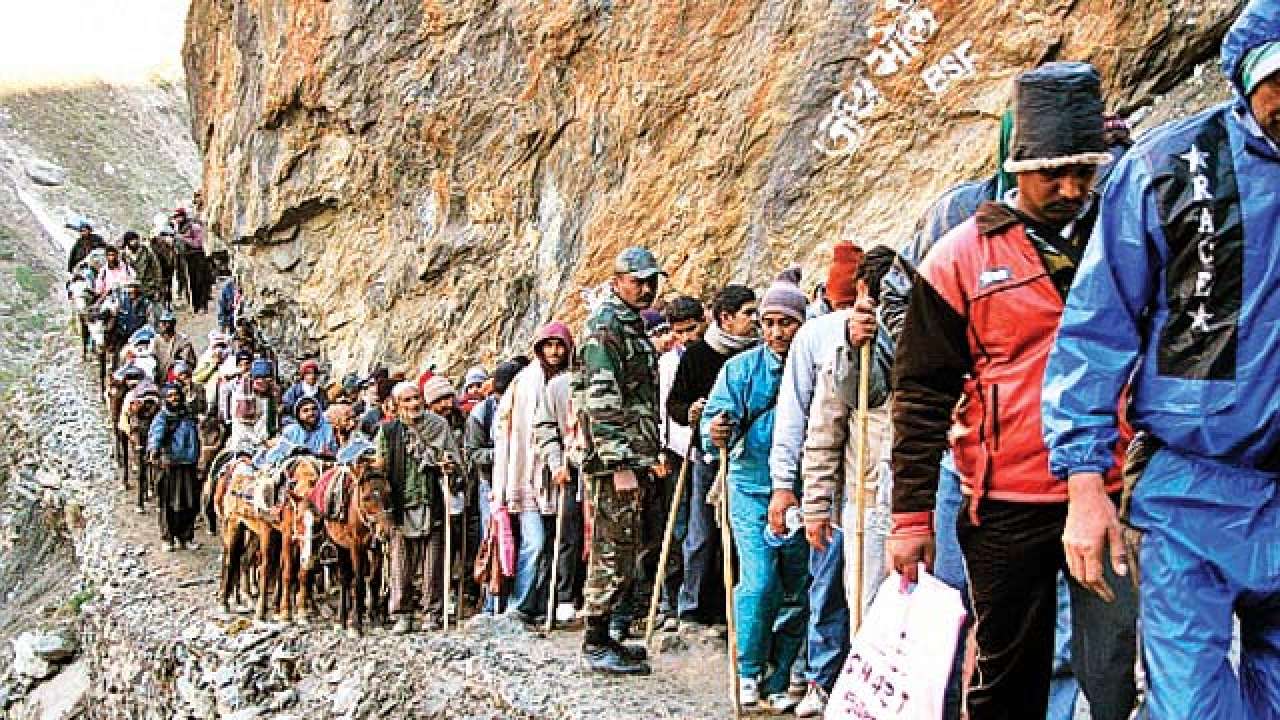 Srinagar, Mar 27: The annual Amarnath Yatra to the holy cave in the Himalayas in Jammu and Kashmir will commence from June 30 amid all Covid protocols.
An official said that the annual yatra will be of 43 days and will commence from June 30 after amid Covid protocols.
He said that Lt. Governor of Jammu and Kashmir, Manoj Sinha today chaired a high level meeting of Amarnathji Shrine Board to discuss various issues.
Meanwhile, the office of LG Jammu and Kashmir on its official Twitter handle informed that as per the tradition, yatra will culminate on the day of Raksha Bandhan.
"Today chaired Board meeting of Shri Amarnathji Shrine Board. The 43-day holy pilgrimage will commence on 30th June with all covid protocols in place & culminate, as per the tradition,on the day of Raksha Bandhan. We had in-depth discussion on various issues also on upcoming Yatra," office of LG J&K Tweeted.
Notably, the annual yatra was cancelled last yer due to surge in Covid-19 cases across the country, however, all the religious rituals were performed as per the tradition at the holy cave shrine.