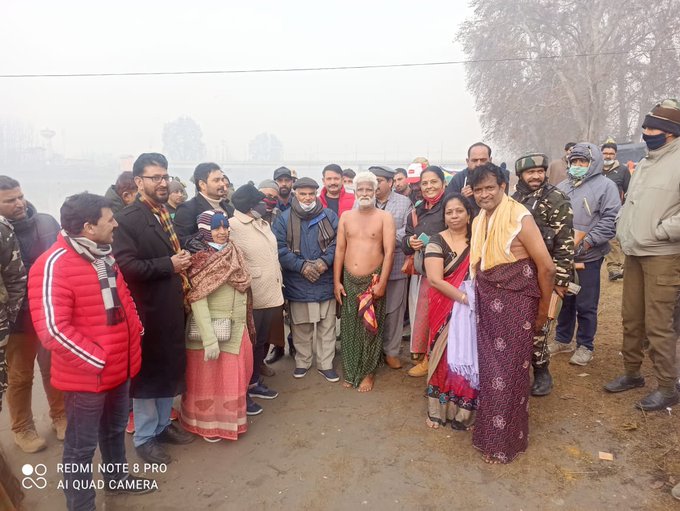 Ganderbal, Dec 02: Devotees mostly from South India celebrated the "Pushkar Sanan" festival in Shadipora area of central Kashmir's Ganderbal district that concluded peacefully on Thursday.
Sindhu Pushkar Mela celebrated by Hindus at Prayagraj Mandir Narayanbagh Shadipora Ganderbal started on 21 November 2021. During the festival thousand of devotees took a dip in Sindh river.
An official said that devotees mostly from South India, have converged at Narayan Bagh Ganderbal who were seen taking a dip at the confluence of the Jhelum and Sindh river in Ganderbal.
The devotees celebrated the Pushkar Sanan festival after a gap of 12 years in the Kashmir Valley.
"Pushkar Sanan is treated as most important and of high religious importance, during which devotees usually pray for the dead at Shadipora and also immerse the ashes of the deceased at the merging place of the Jhelum and Sindh," says Vikas Sharma , a devotee from Andhra Pardesh.
Besides praying for the dead, devotees believe that taking a dip at the confluence of the Jhelum and Sindh has several health benefits also.