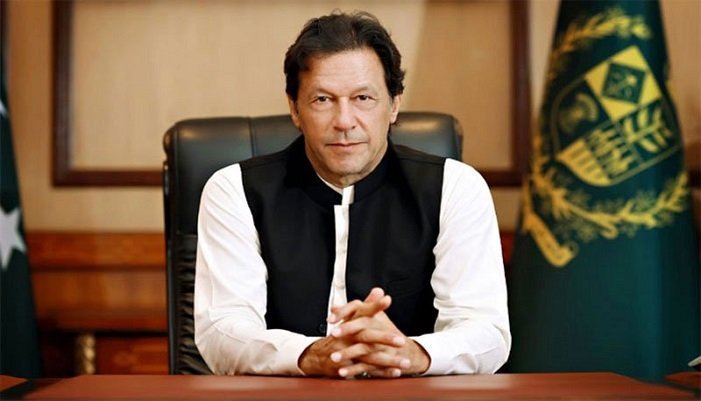 Washington/ Islamabad: Pakistan Prime Minister Imran Khan called on the world community to take urgent steps for preventing a conflict between India and Pakistan by taking steps to resolve the longstanding Kashmir dispute, Dawn news reported.
"India's military build-up, development of advanced nuclear weapons, and acquisition of destabilising conventional capabilities, can erode mutual deterrence between the two countries," Khan said while speaking at the 76th session of the United Nations General Assembly via video link.
According to the report, Pakistan, Mr Khan reiterated, wanted peace with India and earlier this year renewed the 2003 understanding on the LoC ceasefire out of hope that it could force a "strategic rethink" in Delhi.
"However, Indian provocative actions in occupied Kashmir and human rights violations there further vitiated the environment," he said.
Khan emphasised that it was for India to create a conducive environment for "meaningful and result-oriented" engagement by reversing its unilateral and illegal measures taken since Aug 5, 2019; stopping oppression and human rights violations against the people of Kashmir; and halting and reversing the demographic changes in the occupied territory".
He recalled the deteriorating human rights situation in  Kashmir "where Indian authorities have engaged in arbitrary detentions, extrajudicial killings and enforced disappearances, besides denying the people of the disputed region basic freedoms".
"We have unveiled a detailed dossier on gross and systematic violations of human rights by the Indian Security Forces in Occupied Jammu and Kashmir," he added.
The report said Khan also criticised the world for its silence on Indian actions in Kashmir. "It is unfortunate, very unfortunate, that the world's approach to violations of human rights lacks even-handedness, and even is selective. Geopolitical considerations, or corporate interests, commercial interests often compel major powers to overlook the transgressions of their 'affiliated' countries," he maintained.
"Such double standards are the most glaring in case of India, where this RSS-BJP regime is being allowed to get away with human rights abuses with complete impunity," he added and "recalled the events surrounding the final rites of Kashmiri leader Syed Ali Shah Geelani, whose remains were forcibly taken away by the authorities and his family was denied a proper funeral and burial".
He demanded that Geelani's mortal remains be allowed to be buried in the "cemetery of martyrs" with appropriate Islamic rites. (Dawn)