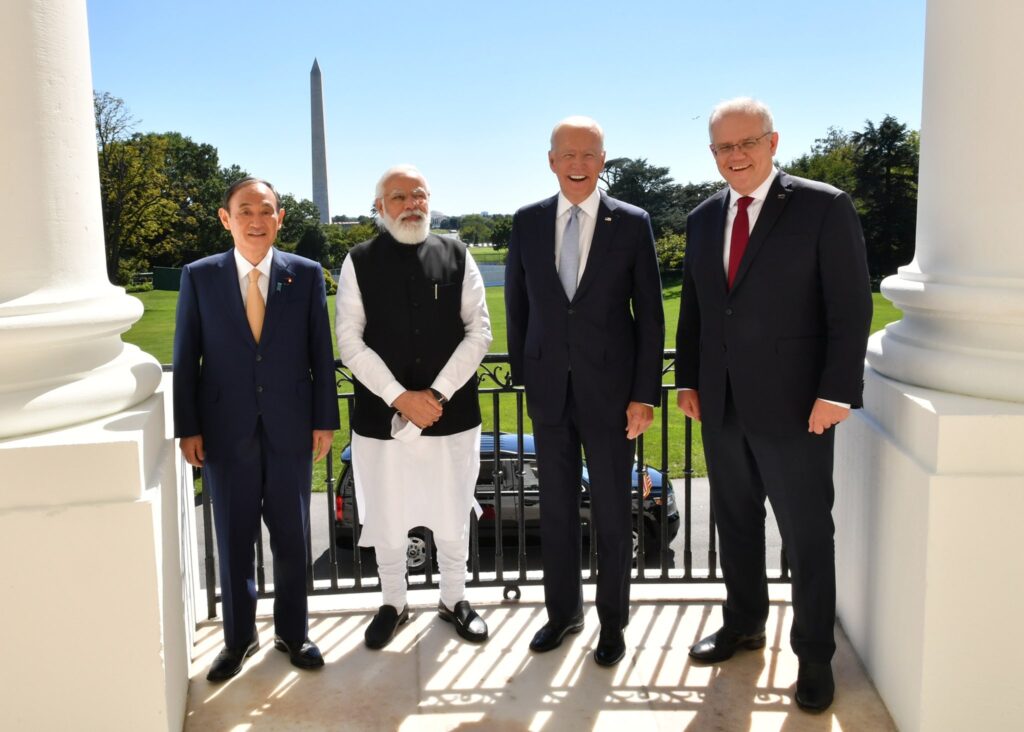 Washington: Prime Minister Narendra Modi today said, QUAD is a force for global good and the discussions with Quad leaders were extensive and productive, All India Radio (AIR) reported.
In his opening statement at the Quad summit held in Washington, he said the four nations met for the first time after 2004 Tsunami to help the Indo-Pacific region and today, when the world is combating COVID-19 pandemic, Quad countries have come together once again for the welfare of humanity.
US President Joe Biden said, US vaccine initiative is on track to produce an additional 1 billion doses of vaccine in India to boost global supply.
AIR reported that while welcoming the Prime Minister Modi, Prime Minister Morrison and Prime Minister Suga to White House for Quad's in person meeting, Mr Biden said this group has democratic partners who share world view and have common vision for future. He said this group is coming together to face key challenges of the recent times.
Australian Prime Minister Scott Morrison said, Quad is about demonstrating how democracies such as four nations can get things done.
In his opening statement at the QUAD summit, Mr Morrison said, there is no part of the world that is more dynamic than Indo-pacific at this time.
According to the report, US President Joe Biden has said that it was an honor for him to host the Prime Ministers of Australia, India, and Japan for the first-ever in-person Quad Leaders Summit. In a Tweet, he said that the leaders share a common vision for the future, and they're coming together to meet the key challenges of the 21st century.  
Earlier, Prime Minister Narendra Modi and US President Joe Biden met at the Oval Office in the White House.
The two leaders gave a clarion call to write a new chapter in the fight against Covid 19, climate change and to ensure stability in the Indo-Pacific region.
Mr Modi praised the role played by President Biden and the United States in tackling the challenges of Covid 19. He underlined the importance of strong and vibrant Indo-US ties for a better world.
President Biden said the two nations have a shared responsibility to democratic values, commitment to the welfare of the people and family ties.
In the delegation level talks, External Affairs Minister Dr S Jaishankar, National Security Advisor Ajit Doval and Foreign Secretary Harsh Vardhan Shringla were present. (AIR news)