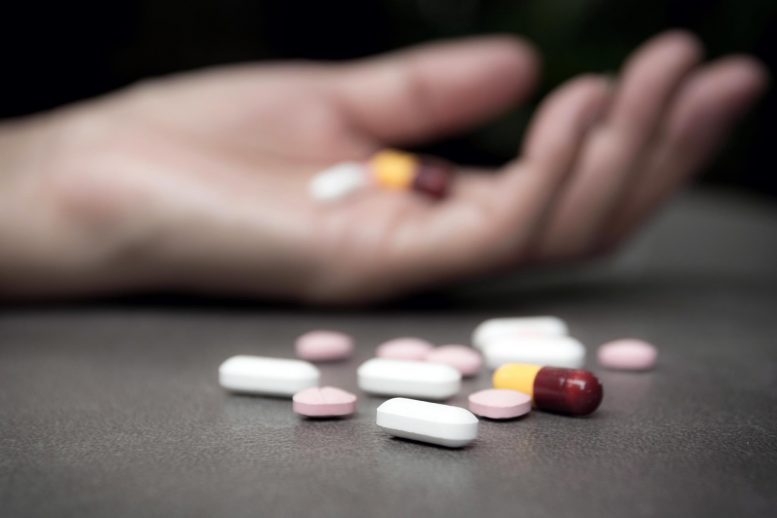 Srinagar,June 26: All the members of the leading amalgam of socio-religious organisations Mutahida Majlis-e-Ulema (MMU) Jammu Kashmir led by the incarcerated Mirwaiz Umar Farooq, have expressed grave concern over the spike in suicide cases in Jammu & Kashmir.
In a joint statement, they said it is tragic and a bitter fact that in Jammu and Kashmir, the social waywardness, promotion of drugs, domestic violence, family disputes, increase in divorce rate, and above all, the rising graph of suicides is a cause of great pain and anguish for every conscious human being.
MMU said that due to the prevailing unfavourable conditions in Kashmir, not only a large number of youth are affected mentally but also the children, elderly and women are suffering from nervous breakdown and mental stress. In this regard, it is imperative to take effective measures to curb the root causes and factors of suicide by thoroughly analysing them, it said.
According to psychologists, the prolong conflict , tense situation and violent incidents have severely affected the social fabric in Kashmir. That is why the incidents of suicide and drug abuse have risen alarmingly. Hardly a day goes by without the sad news about suicide and drug abuse being published in local newspapers and media. At least 3 to 4 people are committing suicide every day which is a matter of grave concern.
The statement said that the rising trend of suicide in Kashmir is becoming a very serious and urgent issue. Young people, women and children are also choosing death over the precious blessing of life.
In Islam, ending one's life is a serious crime, a grave sin and a cause of punishment, the MMU said, adding that it is strictly forbidden and condemned in the Holy Qur'an and the Ahadeeth as life is the trust of Allah Almighty who alone holds the authority over life and death.
No matter how unusual and depressing the situation may be, Islam always exhorts its followers to confront them with the weapon of courage, fortitude and perseverance. Man is prone to error and can commit all kinds of mistakes however Allah Almighty is compassionate and most forgiving and His love (for a human being) exceeds the love of 100 mothers; therefore, one should get out of the quagmire of despair and seek refuge in Allah's mercy. And we have to face the situation wisely because life is a struggle and with hard work success is due after failures.
Given the current dire situation, the MMU has made a strong appeal to all religious and reformist organisations, scholars, preachers, imams, teachers, parents, conscious citizens and civil society members to play their positive role in this regard keeping in view the teachings and guidance of Islam. It also appealed to people, especially the youth and women, to launch a comprehensive awareness campaign to rid the Kashmiri society of these serious problems and pave the way for the prevention of such menaces.
If timely efforts, both individually and collectively, are not taken against these social evils and menaces, the situation could become more chaotic, serious and out of control, the MMU warned.
The MMU comprises Anjuman Auqaf Jamia Masjid Srinagar, Darul Uloom Raheemiya Bandipora, Muslim Personal Law Board Jammu & Kashmir, Jamiat Ahle Hadeeth, Jama'at-e-Islami, Anjuman Sharian-e-Shian, Itihad-ul-Muslimeen, Anjuman Himayat-ul-Islam, Anjuman Tableegh-ul-Islam, Jamiat Hamdania, Anjuman Ulema-e-Ahnaaf, Darul Uloom Qasmiya, Darul Uloom Bilaliya, Anjuman Nusrat-ul-Islam, Anjuman Mazhar-ul-Haq, Jamiat-ul-Aima Wa Ulema, Anjuman Aima Wa Mashaa'ikh Kashmir, Darul Uloom Naqshbandiya, Darul Uloom Rasheediya, Ahle Bayt Foundation, Madrasa Kanzul Uloom, Peerwaan-e-Wilayat, Auqaf Islamia Khirram Sirhama, Bazm-e-Tawheed Ahle Hadeeth Trust, Anjuman Tanzeem-ul-Makaatib, Muhammadi Trust, Anjuman Anwaar-ul-Islam and Karwaan-e-Khatam-e-Nabuwat. knt