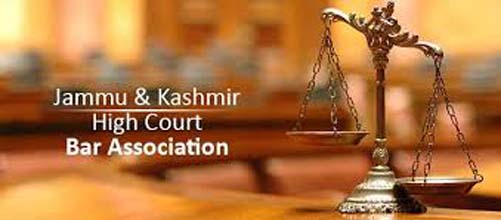 Srinagar, May 22: J&K High Court Bar Association today thanked the international community for acknowledging the sufferings of Palestinian people and timely interventional to seek an immediate end to their human sufferings.
"It is a welcome step forward in the right direction for durable peace in the middle east. The international community must similarly focus on Kashmir to seek end of human sufferings in this part of the globe and settlement of the Kashmir issue with same political will and diplomacy," It said in a statement.
"it is good enough that Palestinian sufferings are brought before the world community but it is equally important to focus on the human sufferings in Kashmir as because of curbs on vernacular and social media networks and state control what befalls on the people in J&K is not made known to the world community due to non-access of the world media in Kashmir," a statement reads.
J&K High court Bar Association while welcoming the efforts of the world community "appeals to the United Nations Organisation , European Council and Organisation of Islamic Cooperation to focus on Kashmir to bring human sufferings in Kashmir to end and call upon India and Pakistan to settle the Kashmir issue in accordance with the legitimate aspirations and expectations of the people of JK as early as possible in light of the UN Charter and UNSC resolutions on Kashmir"
"India and Pakistan be called upon to restore the geopolitical status of the princely state of J&k to begin with the peace process in the subcontinent and restore and respect the basic human and political rights of the people of J&K,".GN Shaheen Advocate Spokesman JKHCBA Srinagar said in a statement. kns