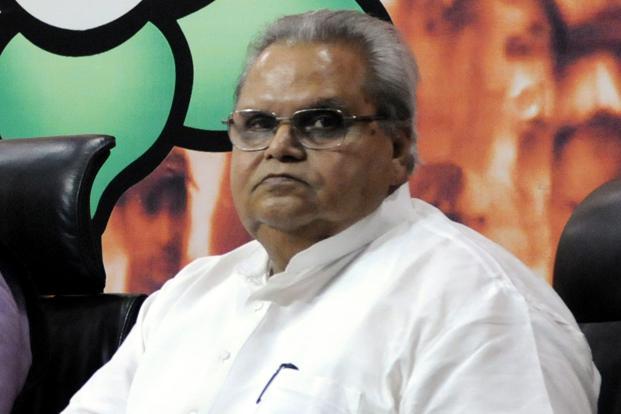 Srinagar: In a shocking revelation, Governor Satypal Malik has said that the  previous PDP-BJP Government changed the complete selection list of 582 candidates in Jammu and Kashmir Bank so as to appoint political workers at their place.
Also Read:
Political favourtism galores in the ongoing recruitment of class IV employees in JK bank
In an interview with Times Now, the Governor said 40 youth approached him saying they had cleared all examinations and figured in the selection list of Jammu and Kashmir but were replaced by relatives and workers of political parties.
"I called the Jammu and Kashmir Bank Chairman. He told me that the number was not 40 but all 582 youths recruited by the Bank had been replaced with the political appointees, recommended by the leaders from every constituency. I asked the Bank Chairman to give the youth their due. I also called the Finance Secretary and finally a resolution was adopted and all 582 candidates have been given appointment letters," he said, adding if such a justice is done with the youth, there will be no stone pelters.
"The youth were in dark…they were dejected. As there was none to help them," he said.'
When asked that the BJP was also partner with the PDP in Government when such glaring irregularities took place, Malik said it was for the BJP to reply to the allegations.
Also Read
Marred by corruption, government planning to split Jammu Kashmir Bank Chairman's administrative powers
The Kashmir Press  had also earlier reported that the political favoritism galore during the  recruitment of the Class IV employees of the Jammu and Kashmir bank.
According to the aspirants, who have been working in the bank for the past 10 to 15 years, the JK bank authorities are completely ignoring them as they are recruiting only those people who are recommended either by the politicians during the previous government or by the higher officials of the bank.
Read:
JK bank arbitrarily cuts six day salary of employees for Kerala flood relief fund