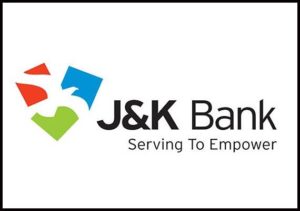 Srinagar: The political favouritism galores during the ongoing recuritment of the Class IV employees of the Jammui and Kashmir bank.
According to the aspirants, who have been working in the bank for the past 10 to 15 years, the JK bank authorties are completely ignoring them as they are recruting only those people who are recommended either by the politicians during the previous goverenment or by the higher officals of the bank.
"We are four people working on Class IV contractual basis in JK bank," a contractual enmployee, working in one of the JK bank Srinagar branch told The Kashmir Press.
"We are working in the bank from the past 15 years on the monthly salary of paltry Rupees 3000. We worked on the low salary since we thought we will be regularised one day. But things are turning out to be ugly for us as after bank has started recruting class IV contractual employees".
"Only two among us were called for the interview while the two including me were left behind. Imagine we have given our 15 years to the bank. We deserved the post. But instead of us they are recruting politically influential aspirants. We have no one who will plead our case. We are helpless".
A Jammu and Kashmir bank manager, who works in Srinagar, said that apart from not calling the already working contractual employees doing the Class IV work, they have received employees, particualry during the tenure of previous goverenment, who were directly recurited by the bank headquarters.
"They are actually political appointments," the bank manager said.
"I was stunned when I received a man with appointment letter for the same Class IV job. We had already two contractual employees working on the same job from last one decade. What could we do other than to induct them. They had appointment letters from the bank in their hands".
According to the sources in the bank, the interviews for the Class IV employees had almost concluded and majority of the appointees were reported to have backing of politicians and of higher bank officals who are related to senior politicians.
"Approximately 400 class IV employees have to be inducted in the bank on permnanent basis," sources said.
"The list of the appointments is ready. The bulk of the selected people were not working on the contractual basis. They were taken since they were affiliated with the politcians or the politically influenced bank officals".
Sources said the decision has made number of bank managers and other officals angry within the bank as they feel the administration was doing injustice with poor class IV contractual employees.
'People are helpless," sources added.
When contacted Jammu and Kashmir Bank public relations office for the comment, they did not respond.