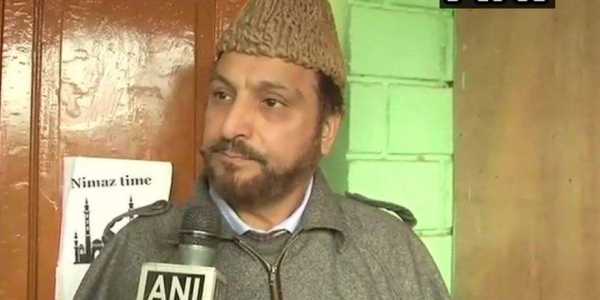 Srinagar: Rejecting the Government of India's (GOI) offer to halt security operations in Kashmir during the month of Ramzaan, Grand Mufti (designate) Mufti Nasir-ul-Islam has said that government has called for ceasefire just to save its skin.
"India has lost control on the ground," Mufti said. "Nothing is working in their favor. Neither the so called healing touch policy, nor the brutal military machinery. Now they have resorted to the deceptive trick by offering ceasefire. They are giving an impression that people are resorting to violence and bloodshed. In reality, it is the other way round. It is the army and government which is doing so".
He said that since the situation was out of control in Kashmir, the GOI has now turned to last resort- ceasefire.
"Either we are fools or India wants us to be one," Mufti said in a statement.  "We have offered sacrifices of lakhs of people. How can we stop resisting the brutal military occupation. The recent offer of halting security operations is nothing but a trap to make Kashmiris surrender their demand of right to self determination".
He said that "India has crossed all the limits of shame" by resorting to wanton repression of Kashmiris.
"Above that, the silence of the International community is criminal," Mufti said. "We will carry on with the freedom struggle. Nobody can weaken our resolve".