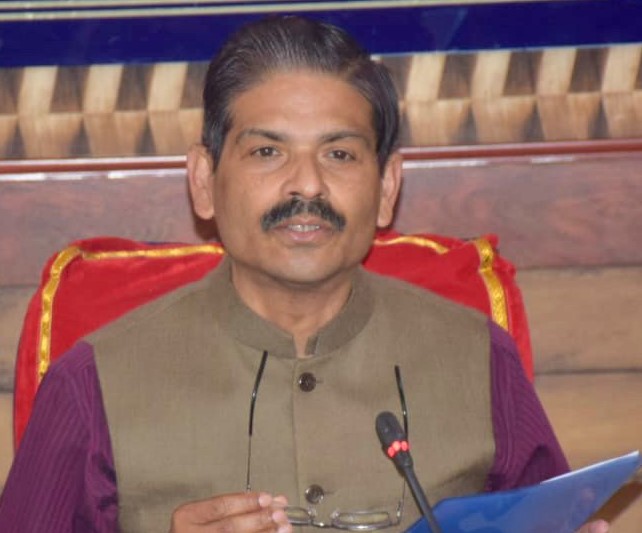 Srinagar, Nov 14: Director General of Police J&K RR Swain Tuesday said that those involved running terror ecosystem and those who filled their coffers with this money will face the law and their properties will be seized.
Talking to reporters after chairing a security review meeting in Anantnag, Swain, said that the elements who work with "terrorists for monetary benefits and have filled their coffers by sitting in Dubai, London and other parts of the world will face the law and see their properties seized in coming days".
He said property attachment of "terrorists and their supporters will not only continue in J&K but will be accelerated in coming times".
"The terror eco-system will soon collapse in J&K. Those who are running business with terror funds won't be spared and their properties will be seized soon. They deserve such actions due to their wrongdoings," DGP said.
He said talks with those sitting in Pakistan and acting as terror-handlers is a crime. "We believe talks with terror handlers who are sitting in Pakistan is a crime. We want to be in a mechanism where we act against those who have been misguided the youth from the right path," he said.
He also said that those youth who have gone astray but want to return to mainstream, they will facilitate their return, counsel them and their parents and will support them. "Those who won't relent, we will deal with them firmly," he said. kns