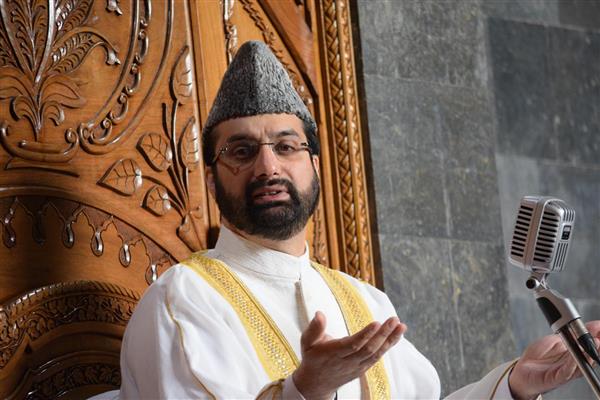 Srinagar, Oct 25: Anjuman Auqaf Jama Masjid Srinagar has expressed regret over restrictions imposed on religious activities of Mirwaiz Dr Moulvi Muhammad Umar Farooq.
The Anjuman in a statement said that apart from disallowing Mirwaiz from addressing the Friday prayer at Jama Masjid, he is also not allowed to perform his religious duties.
The statement reads that he was supposed to deliver a sermon at Aastaan Aaliya Peer Dastgir Sahib Khanyar in connection with the Urs of Sheikh Abdul Qadir Jeelani (RA), was not allowed to go there.
"Even last week he was not allowed to attend Seerat Majlis at Peer Dastgir Sahib Sarai Bala Srinagar. This is the 5th year in a row that he has been detained in his residence and not allowed to carry out his religious responsibilities."
It reads that the authorities are not giving any reasonable reason for their actions.
The Anjuman said that a large number of people had gathered in Khanyar to listen to the sermon, but due to his detention, they returned disappointed. kns