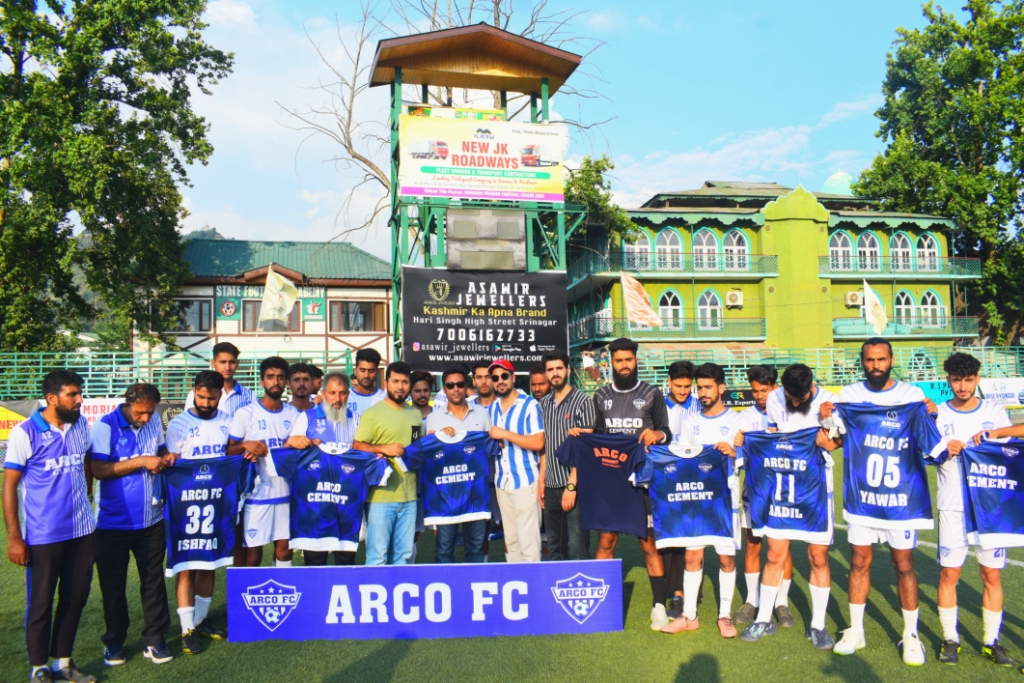 Srinagar, October 25:  In the ongoing Srinagar Premier League, ARCO FC clinched a victory over the J&K Bank Academy with a score of 1-0 at Bakshi Stadium. 
The match witnessed an intense showdown between the two teams, culminating in an exhilarating win for Arco FC.
The lone goal of the match was netted by the skillful Sujith, demonstrating his amazing skills on the field and making a significant contribution to his team's success. Sujith's precision and finesse during the match proved to be the turning point that led to Arco FC's triumph.
Notably, Imran was declared the "Player of the Match" for his exceptional performance. Imran's remarkable skills and outstanding gameplay were instrumental in keeping J&K Bank Academy at bay, earning him the well-deserved recognition as the standout player of the day.
The match, which kicked off at 10 am, witnessed an impressive display of talent and sportsmanship from both teams. The fans in attendance at Bakshi Stadium were treated to a thrilling spectacle of football, and the teams' dedication was evident throughout the game.
Arco FC's victory today adds another feather to their cap, highlighting their commitment and determination. It's clear that their teamwork and individual brilliance played a vital role in securing this important win. Football enthusiasts can undoubtedly look forward to more exhilarating matches in the coming days as both teams continue their journey in the world of football.