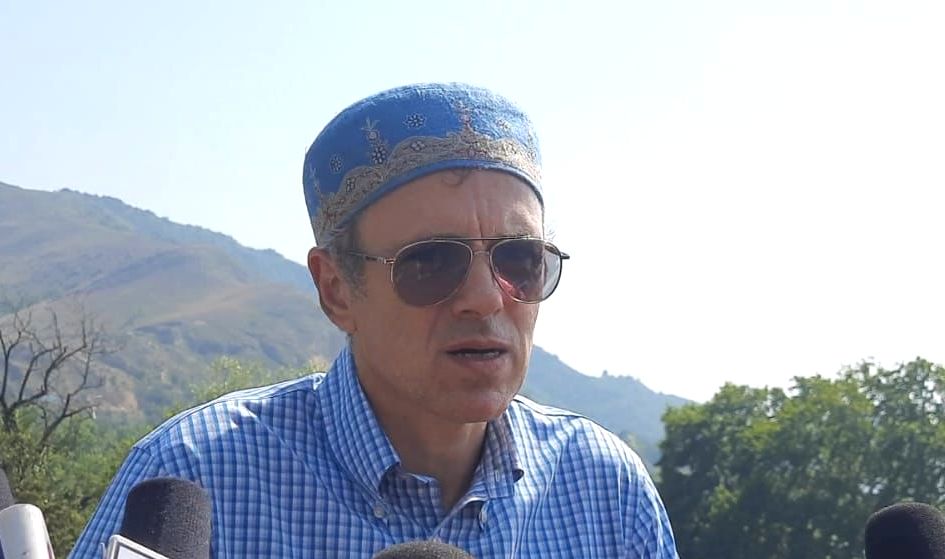 Srinagar, Oct 09: National Conference Vice President and former Chief Minister, Omar Abdullah, on Monday said that four years after the fateful decision of August 5, 2019, which brought celebrations to the people of Kargil, the region remains a hotbed of discontent.
Despite initial jubilation, Omar said that the populace has become increasingly disillusioned with a unilateral decision by the Centre, leading to protests and political repercussions.
Addressing a press conference here at Srinagar the former chief minister Omar Abdullah voiced the ongoing dissatisfaction. "The people of Kargil celebrated and distributed sweets on August 5, 2019, but after a year or so, and even now, people have held protests as they are unhappy with the decision that was taken unilaterally by the Centre. This discontent was evident during the Kargil Hill Council polls," he stated.
The unrest and dissent have been palpable, as demonstrated by the results of the Kargil Hill Council polls. The sitting BJP MP, who once enjoyed strong support, is now facing significant backlash. "I believe if Lok Sabha elections are held today, the sitting BJP MP will lose bitterly. This shows that people are unhappy," he added.
He further said that the situation in Kargil continues to evolve, with many residents expressing their discontent through both peaceful demonstrations and electoral choices. kns