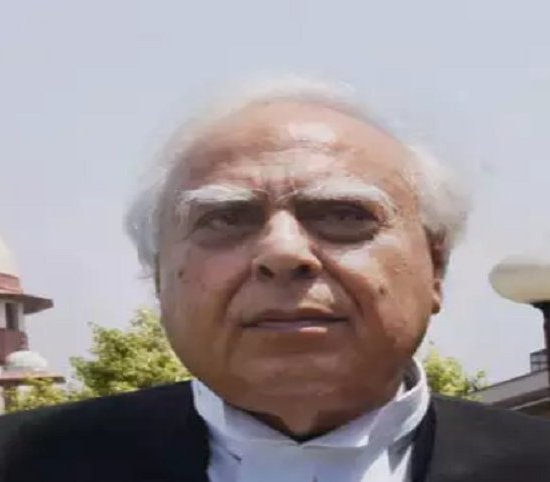 Srinagar, Aug 03: As hearing on a batch of pleas challenging the abrogation of Article 370 resumed in the Supreme Court on second day on Thursday, senior advocate Kapil Sibal told the top court that Legislative Assembly or the Parliament have no power to abrogate Article 370.
Arguing the case on behalf of the petitioners, Sibal said that said that Centre converted J&K legislative assembly into Constituent Assembly, because Article 356 was invoked, and Assembly was dissolved.
He argued that Parliament exercised the power of legislature and it acted as the legislature, and because legislative assembly was termed as constituent assembly, Parliament made itself the constituent assembly and abrogated Art 370, to which the Supreme Court replied: "Assuming that the J&K Assembly had not been dissolved, that could have exercised the power of the constituent assembly. Now that was dissolved, Parliament said they can exercise the power of Assembly."
The top court asked why not 'Constituent Assembly' be interpreted to include Legislative Assembly for Article 370 as there was no Legislative Assembly of J&K in 1950.
Sibal argued that how can you interpret a term in the constitution which says 'constituent assembly' as a legislative assembly? "The definition cannot be changed in the constitution."
The top court replied: "Are we saying a new category apart from 'basic structure' and that includes Article 370 which cannot be touched. Are you arguing that abrogation of Article 370 could only be done on recommendation of Constituent Assembly. Absent that, they cannot exercise the power?"
Sibal said that according to the PDP, they sent a fax to Governor stating they and NC are willing to form the government, but the Governor said he never received the fax because he was in Jammu and the fax was sent to Srinagar, while the next day the assembly was dissolved.
Sibal also said that Article 3 of the Constitution, which provides that any Bill to "increase or diminish" the area, name or boundary of Jammu and Kashmir should not be introduced in the Parliament without the consent of the State Legislature.
He argued that any laws regarding J&K may either require the consultation or concurrence of the State government. "Governor may dissolve the assembly with the aid and advice of council of Ministers, there was no Cabinet when the Governor dissolved it in 2018."
The top court asked can the Jammu and Kashmir Constitution give permanency to Article 370 in Constitution of India.
"Legislative Assembly or Parliament doesn't have that power to abrogate it. Parliament and Constituent Assembly are different; Parliament can only legislate within the contours of Constitution. If Parliament can convert itself to constituent assembly, it may do away with the basic structure. It's dangerous."
Sibal argued that the dissolution of Assembly, invoking Article 356, everything was full of illegalities. kns