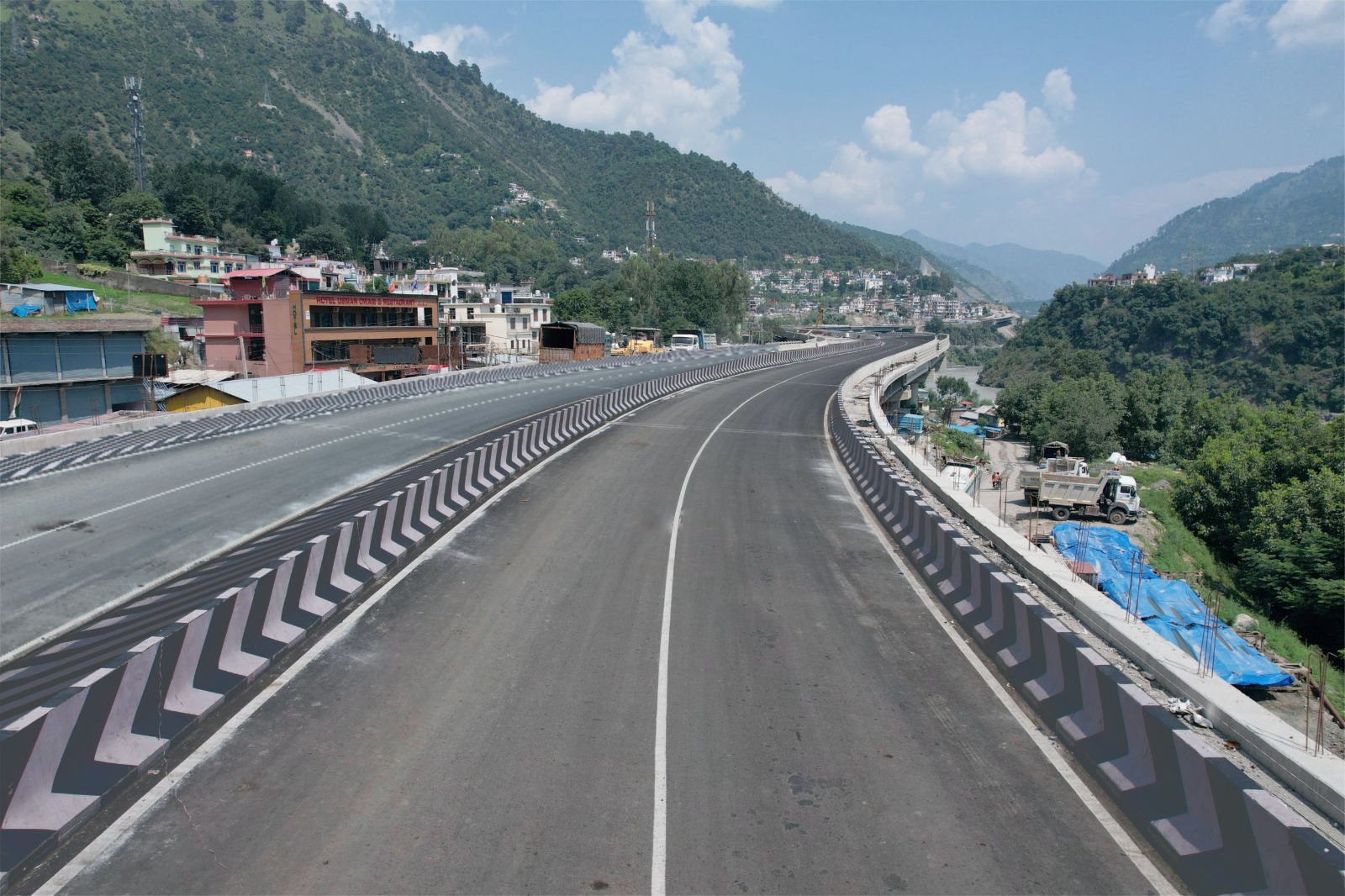 Srinagar: The Union Minister for Road, Transport and Highways Nitin Gadkari on Monday said that 1.08 km long 2-lane viaduct has been completed in Ramban district, which will traffic congestion along Srinagar-Jammu national highway.
Taking to Twitter, Nitin Gadkari, said that the viaduct has been built at a cost of Rs 140 crore on Udhampur-Ramban section of the NH-44.
https://twitter.com/nitin_gadkari/status/1675858070071824384?s=20
"𝐈𝐧 𝐉𝐚𝐦𝐦𝐮 𝐚𝐧𝐝 𝐊𝐚𝐬𝐡𝐦𝐢𝐫, we have completed the construction of a 𝟏.𝟎𝟖 𝐤𝐦 𝐥𝐨𝐧𝐠, 𝟐-𝐋𝐚𝐧𝐞 𝐑𝐚𝐦𝐛𝐚𝐧 𝐕𝐢𝐚𝐝𝐮𝐜𝐭. This viaduct, built at a cost of ₹140 Crore, is situated on the Udhampur-Ramban section of NH-44. Additionally, another 2-Lane viaduct, running parallel to this structure, is nearing completion and will be opened soon. The construction of this 26-span viaduct incorporates various structural arrangements utilizing concrete and steel girders. It serves a dual purpose: firstly, 𝐢𝐭 𝐫𝐞𝐥𝐢𝐞𝐯𝐞𝐬 𝐜𝐨𝐧𝐠𝐞𝐬𝐭𝐢𝐨𝐧 𝐢𝐧 𝐑𝐚𝐦𝐛𝐚𝐧 𝐁𝐚𝐳𝐚𝐫, ensuring smoother movement of vehicles. Secondly, 𝐢𝐭 𝐟𝐚𝐜𝐢𝐥𝐢𝐭𝐚𝐭𝐞𝐬 𝐭𝐡𝐞 𝐬𝐞𝐚𝐦𝐥𝐞𝐬𝐬 𝐩𝐚𝐬𝐬𝐚𝐠𝐞 𝐨𝐟 𝐯𝐞𝐡𝐢𝐜𝐥𝐞𝐬 𝐚𝐧𝐝 𝐩𝐢𝐥𝐠𝐫𝐢𝐦 𝐭𝐫𝐚𝐟𝐟𝐢𝐜 𝐝𝐮𝐫𝐢𝐧𝐠 𝐭𝐡𝐞 𝐚𝐧𝐧𝐮𝐚𝐥'𝐒𝐡𝐫𝐢 𝐀𝐦𝐚𝐫𝐧𝐚𝐭𝐡 𝐘𝐚𝐭𝐫𝐚' 𝐨𝐧 𝐭𝐡𝐞 𝐉𝐚𝐦𝐦𝐮-𝐒𝐫𝐢𝐧𝐚𝐠𝐚𝐫 𝐍𝐚𝐭𝐢𝐨𝐧𝐚𝐥 𝐇𝐢𝐠𝐡𝐰𝐚𝐲 𝟒𝟒. Under the visionary leadership of the Hon'ble PM, Shri @narendramodi Ji, we remain unwavering in our commitment to providing Jammu and Kashmir with exceptional highway infrastructure. This transformative development not only contributes to the region's economic growth but also enhances its appeal as a premier tourist destination," Gadkari stated in a tweet.