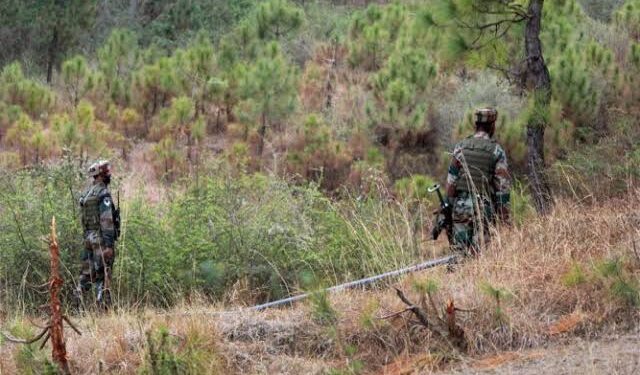 Srinagar: Five militants were killed with joint team of army and police along Line of Control in north Kashmir's Kupwara district, officials said on Friday.
"In the recent past a large number of intelligence inputs were received from various intelligence agencies about likely infiltration of (militants) from across Line of Control," defence ministry based spokesperson here said in a statement .
On June 15, he said, a specific intelligence input was received of likely infiltration along Jumagund Nar from police. "Joint operation by Indian Army and JKP was launched in Keran Sector on night 15/16 June wherein multiple ambushes were laid along the likely routes of infiltration," he said, adding, "On 16 June at around midnight hours ambush teams observed five heavily armed (militants) crossing the Line of Control." They were engaged by ambush teams along the fence in spite of adverse weather and terrain conditions, he said.
"The ensuing fire fight resulted in elimination of five infiltrating (militants) without any collateral damage. The operation continued throughout the night and the detailed search of the area was carried during early morning". Identity of the militants and their outfit affiliation is being ascertained, he said.
Meanwhile, he said, five AK series rifles, fourteen grenades, five hundred AK rounds, night vision goggles and other huge quantity of "war like" stores were recovered.
"This successful intelligence-based operation is yet another example of close synergy between Indian Army and JKP," he said, adding, "The operation clearly establishes the evil design of (militants) groups which are determined to disrupt peace in Kashmir. It also exposes the facade of false commitment to the ceasefire understanding by Pakistan which has repeatedly been exploited to perpetrate (militancy) in Jammu and Kashmir." The security forces stand steadfast to defeat the "nefarious designs of inimical elements" to disrupt peace and harmony in Kashmir, he added.