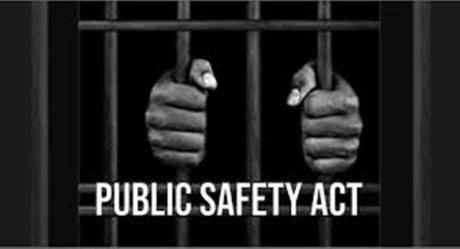 Srinagar, May 29: Jammu and Kashmir on Monday said it have booked three notorious thieves including two non-locals under stringent Public Safety Act.
In a Tweet, Srinagar police on its official Twitter handle, as per Kashmir News Service (KNS) informed that three notorious thieves who were involved in multiple robberies in Srinagar have been booked under PSA.
This is perhaps for the first time that police have booked two non-locals under PSA over robberies in Srinagar.
Police said that they have bee lodged in Kot Balwal jail in Jammu.
"3 Notorious thieves involved in multiple robberies in Srinagar booked under PSA. Imtiaaz Ahmed Shah @ 99 of Khanyar, Mohd Shameem Boya of West Bengal (a/p Tengpura, Srinagar) and Mohd Hilal Sheikh of Jaipur (a/p Maisuma). They have been lodged in Kot Balwal Jail, Jammu," police tweeted.