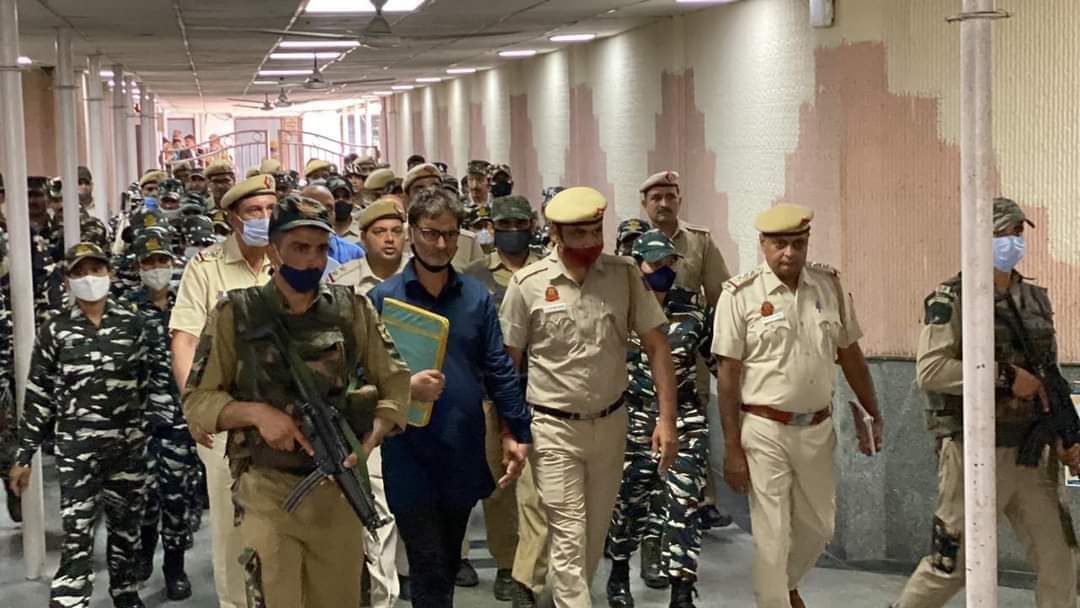 Srinagar, May 29: The Delhi High Court on Monday issued a notice to Yasin Malik, who is presently serving a life term, on a plea by the National Investigation Agency (NIA) seeking the death penalty for him in a terror funding case.
A bench of Justices Siddharth Mridul and Talwant Singh also issued warrants for the production of Yasin Malik before it on August 9.
Reports said that Solicitor General (SG) Tushar Mehta, who appeared on behalf of the National Investigation Agency (NIA), argued that the accused indulged in terrorist and secessionist activities and should be awarded the death penalty by treating the matter as a "rarest of rare" case.
He stated that Yasin Malik committed the "sensational" killing of four IAF officers and even kidnapped the daughter of then-home minister Mufti Mohammad Sayeed which led to the release of four dreaded criminals who masterminded the 26/11 attack in Mumbai in 2008.
"In view of the ground that Yasin Malik, sole respondent in this appeal, has inter alia pleaded guilty to a charge under IPC section 121 (waging war against the Government of India) which provides for an alternate death sentence, we issue notice to him… to be served through the jail superintendent," the court ordered.
It added that let warrants be issued for his production on the next date of hearing.
The court also issued notice to Yasin Malik on NIA's application seeking condonation of delay in "re-filing" the present appeal.
Yasin Malik had pleaded guilty to the charges, including those under the UAPA, and he was convicted and sentenced to life imprisonment.
The court had awarded Malik a 10-year jail term each under sections 120 B, 121-A of IPC and sections 15, 18 and 20 of the UAPA.
It had also awarded a five-year jail term each under sections 13, 38 and 39 of the UAPA. (kns)