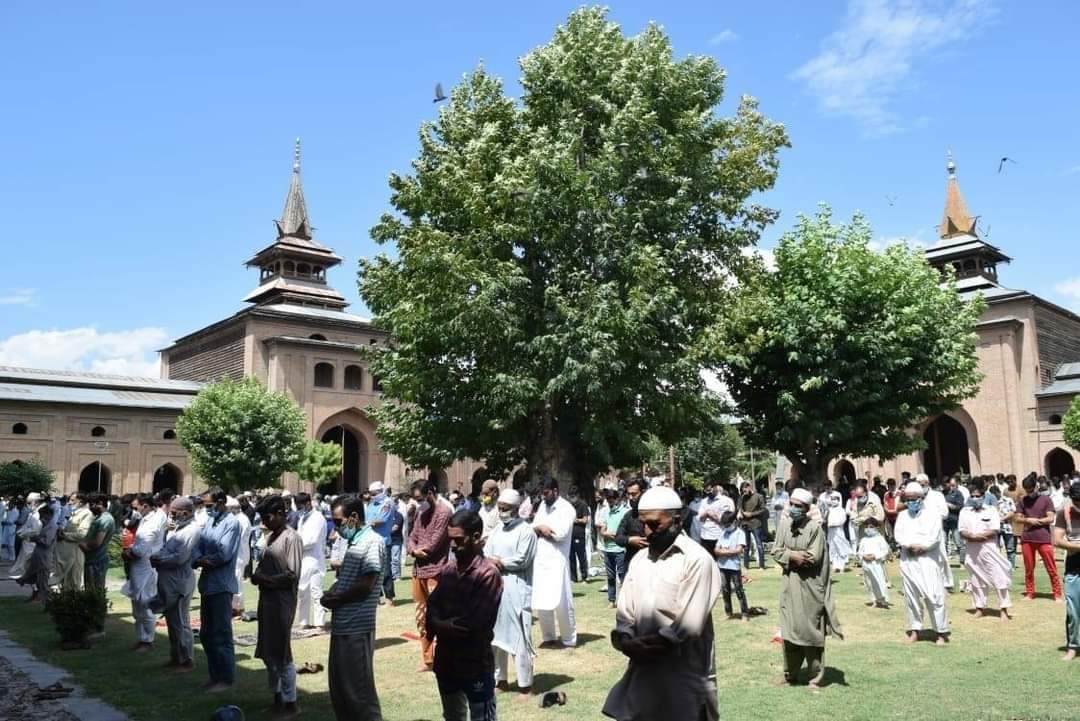 Srinagar, Apr 11: An important meeting of the leading members and senior officials of Anjuman Auqaf Jama Masjid Srinagar was held today during which arrangements for providing all possible facilities to worshipers and devotees coming to the Jama Masjid for Jumma-tul-Vida, Shab-e-Qadr and Eid-ul-Fitr were reviewed.
In a statement, Anjuman said that according to the schedule, Jumma-tul-Vida prayer will be offered at 02:00 pm and Shab-e-Qadr at 10:30 pm at the Jama Masjid while Eid-ul-Fitr prayer will be held at historic Eidgah, Srinagar at 10:00 am.
"However, in case of inclement weather, Eid prayer will be held at Jama Masjid Srinagar at the scheduled time," the statement reads.
It reads that during the meeting, the members expressed concern over continuous detention of Mirwaiz Dr Moulvi Muhammad Umar Farooq and urged the authorities to release him in view of the important occasions of Shab-e-Qadr, Jumma-tul-Vida and Eid-ul-Fitr.
It added that during these occasions, thousands of Muslims from all over the Valley flock to Jama Masjid Srinagar, not only for the night and Friday prayers but also for collective repentance and supplication before Allah Almighty.(KNS)