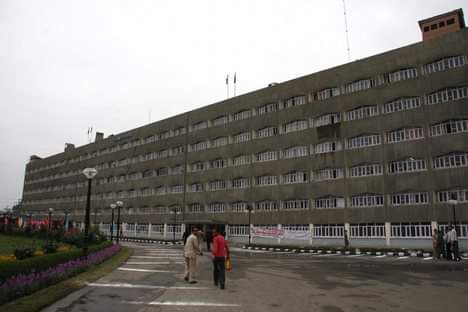 Srinagar, Oct 13: In a major relief to the lawyers community and fulfilling their long pending demands, the Government of Jammu and Kashmir took a historical step and implemented the Advocates Welfare Fund Act, 2001 in the Union Territory of Jammu and Kashmir. The Act provides way for giving financial assistance to organize welfare schemes for the Advocates.
In order to implement the Act, the Government has established the Jammu and Kashmir Advocates Welfare Fund and has also constituted the Jammu and Kashmir 'Advocates Welfare Fund Trustee Committee' headed by the Advocate General of the Union Territory with the Registrar General, Home Secretary, Law Secretary, Two Advocates nominated by the High Court and one Government Pleader/Public Prosecutor nominated by the Home Department as its members. The trusteeship committee held its first meeting on 13.10.2022 and it was decided to frame rules for operationalization to Advocates Welfare Fund.
The Advocates fund shall, interalia be used for making ex-gratia grant to the member of the fund in case of a serious health problem, payment of fixed amount on cessation of practice and in case of death of a member, to his nominee or legal heir, medical and educational facilities for the members of their dependents, purchase of the books and for establishing common facilities for advocates.
The constitution of fund and establishment of Trustee Committee will go on long way for taking welfare measures for the Advocates practicing in the Union Territory of Jammu and Kashmir and with this step the Government has fulfilled long pending demand of the Advocates of the Union Territory of Jammu and Kashmir, for which they were entitled as per provisions of law.