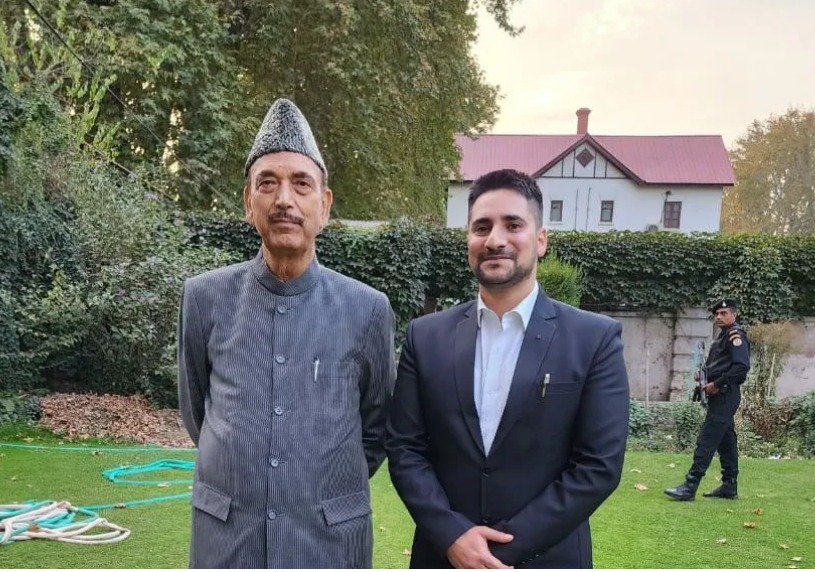 Srinagar, Oct 14:  Avocate Muzaffar Nabi Lone joins the Party in presence of the party chairman Gulam Nabi Azad who welcomes Lone's entry.
Notably, Lone is son of a former cabinet minister and former MLA Chrar-e-Shareef, Ghulam Nabi Lone Hanjura and was previously associated with Peoples Democratic Party (PDP).
"We welcome young and enthusiastic people to join for fair and honest politics to serve the public lone's entry into the party fold is a healthy trend. Common people especially youth want a corruption free dispensation," said Azad.
He further stressed upon strengthening the party and representing the true aspirations of the people. Senior Party leader Zahid Hussain jan alongwith other leaders were also present on this occasion.(