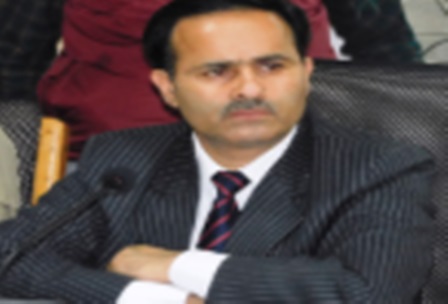 Gurez, Sep 03: Director Tourism Kashmir, Dr G N Itoo, on Saturday said that foreign tourists who have been banned by the government from visiting Gurez valley will be allowed very soon.
The move is aimed to bring the place on the world tourism map.
Dr G N Itoo,  on the sidelines of the culmination ceremony of Gurez festival said that the Gurez valley will be brought on world tourism map very soon as it has everything to offer for tourists of all types. This includes site seeing, adventure tourism, sports tourism etc.
"We have written to the higher authorities about the entry of foreign tourists to Gurez valley. The first priority of the LG led administration is to promote the tourism of J&K. I believe that in the coming days something positive will be heard regarding the entry of foreign tourists to Gurez," he said.
Itoo said that measures are being taken to improve connectivity and infrastructure to the picturesque valley particularly during winter months to boost the tourist arrival.kno