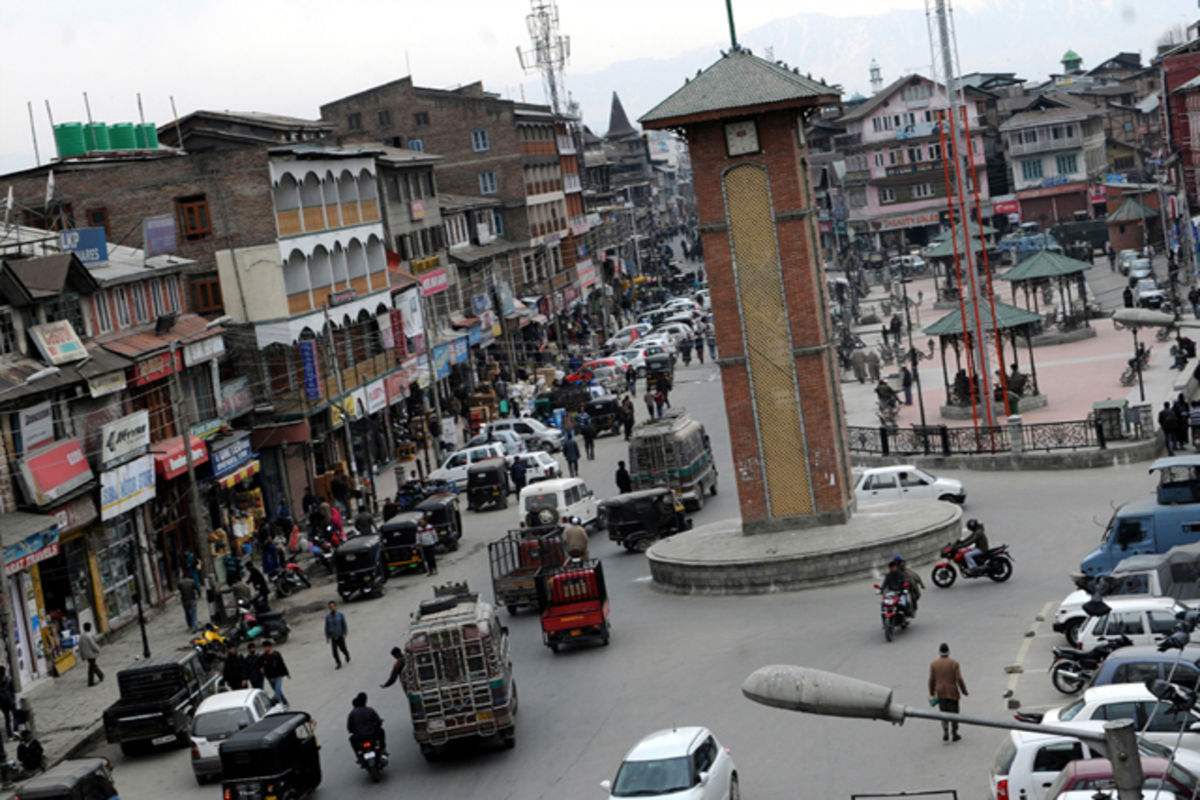 Srinagar, Sep 01: Under the much-hyped smart city project, the government is all set to give a facelift to commercial hub Lal Chowk and its adjacent areas while the earlier constructed concrete park, close to Ganta Ghar here has also been dismantled to come up with a sewerage line and also in the backdrop of the demands raised by the local businessmen.
The road stretch from TRC flyover to Residency road including the Lal Chowk area will be rebuilt, Srinagar Municipal Corporation (SMC) Commissioner, Athar Aamir Khan  said.
He said that a sewerage line, proper drainage is being constructed while the electricity lines, communication lines are being laid underground on the road stretch while both sides will have footpaths as well.
"Lal Chowk locality is also being developed while Mecca market to be made a flea complete market," he said.
About the dismantling of Concrete Park near Ganta Ghar, SMC Commissioner said that it was creating a lot of trouble as it had blocked the drainage and also was not constructed up to the mark due to which the demands were also raised by the local traders there for its removal.
The measures for the beautification of Lal chowk and adjacent areas are being taken as part of urban design scheme, he said.
At the dismantled park, he said that a plaza will come up while Ganta ghar is also being integrated with the plaza, adding that there is no matter of wastage of money, but the fact is every single material will be reused.
About the total estimated cost of the project under smart city, he said that there are several components in the project and every component has a different estimated cost. "It is being done by the smart city," he said.
Pertinently, the people raised eyebrows over the dismantling of Concrete Park near Ganta Ghar, saying that the public money is being wasted by the authorities concerned.kno