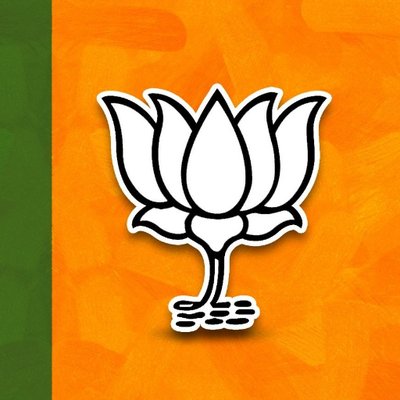 Jammu, Aug 31: Though the elections for Jammu and Kashmir Assembly are yet to be announced but the political parties, mainly Bharatiya Janata Party (BJP), parties have started preparations and intensify its activities
The Bharatiya Janata Party's (BJP) National General Secretary and Prabhari J&K Tarun Chugh camped in Jammu and reviewing the party's activity.
"Form last three days Chugh is in Jammu. He chaired marathon meetings with J&K BJP President Ravinder Raina, General Secretary (Org.) Ashok Koul and other senior party leaders to review the party activities," party sources said.
The BJP also assigned the organizational responsibilities to some senior leaders, including former deputy chief ministers, minister.
As per party spokesperson, former deputy chief minister Nirmal Singh has been assigned the responsibility for the Ex. Servicemen Cell, VDC Cell and Border Area Welfare cell, Former Deputy Chief Minister Kavinder Gupta has been assigned the responsibility for Panchayati Raj Cell and Urban Local Bodies Cell, Former Minister Sat Sharma has been assigned the responsibility for Professional cell, Employees Cell and Senior Citizen Cell. J&K BJP Vice-President Surjit Singh Slathia has been assigned the responsibility for Refugee Cell, Human Rights Cell and Legal Cell. Senior BJP leader Devender Singh Rana has been assigned the responsibility for Industries & Traders Cell, Transport Cell and Cooperative Cell.
Speaking during the marathon meetings, Chugh stressed that in the coming elections in J&K, the BJP would form the government on its own and all the Cells of the party along with other activists have to play an important role in ensuring the same.
Chugh laid emphasis on the efficient working of the party's cells. He said that the party's cells have the responsibility to increase the base of BJP in every sector by strengthening the functioning of the organization.
He while interacting with cell convenors said that without an organizational frame work cell conveners cannot be effective in their Party activities and hence state and district level cell bodies must hold continuous meetings.
He further added that appropriate feedback from the party activists to the party is a must.
J&K BJP President Ravinder Raina, General Secretary (Org.) Ashok Koul and other senior party leaders also presented during the meetings. kno