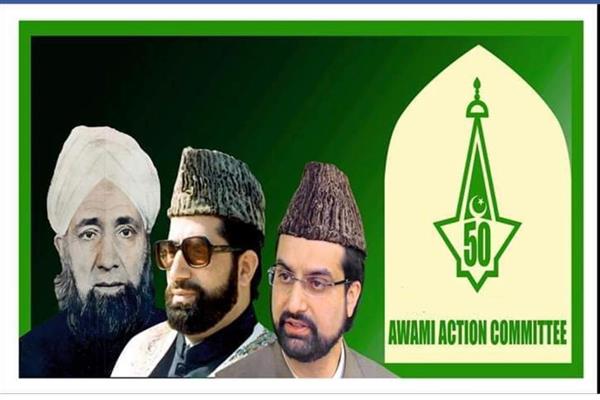 Srinagar, August 19: Denying the statement of J&K Lieutenant Governor Manoj Sinha that its Chairman Mirwaiz Muhammad Umar Farooq is not under house arrest since 5 August 2019, the Jammu and Kashmir Awami Action Committee (AAC) termed the LG's remarks as fiction and far from reality and truth.
AAC in a statement said that the BBC team that had interviewed the Governer LG Sinha regarding the Mirwaiz-e-Kashmir, today came to Mirwaiz Manzil Nigeen to interview the Mirwaiz but as usual they were stopped at the gates and not allowed to go in by the forces present at the gate, similarly other media personnel also tried but were not allowed.
"The organisation said it is a reality and the whole world knows the fact that Mirwaiz Umar Farooq has been under illegal and arbitrary house detention since 5 August 2019, and is not allowed to move out of his house even to deliver Friday sermons at Jama Masjid or to pursue his other duties as Mirwaiz and head of various social and religious organisations for the last three years, which is a violation of his basic human rights," the statement reads.
Awami Action Committee said that if the authorities have now set him free as per LG's statement, he should be allowed to offer Friday prayers in the Jama Masjid, and that there will be no restrictions on him to move out or for others to meet him at his residence, statement added.