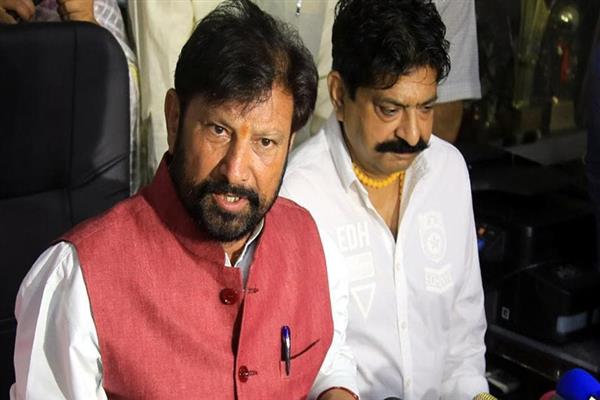 Jammu, Aug 20: Former minister and senior politician Choudhary Lal Singh on Saturday termed the news about the granting of voter rights to outsiders unfortunate and said that democracy here is under threat.
Addressing press conference here at Jammu, Singh questioned that under which law non-local residents are being given the right to vote in Jammu and Kashmir.
"We strongly condemn this move of the EC and request the people to show solidarity and fight together against it," he said.
Saying that proposal of the Election Commission is a threat to recognition of Jammu and Kashmir, Lal Singh accused Bharatiya Janata Party of taking such steps for its own interest.
Asked about all party meeting which has been called by Farooq Abdullah at his Gupkar residence on Monday, he said that they have only called the leaders of Kashmir and not them. "So we will fight for the people of Jammu in Jammu itself against EC's move."
"BJP leaders here have no idea how much they are suffering, nor do they know how to explain the situation here to the prime Minister," he added. kns