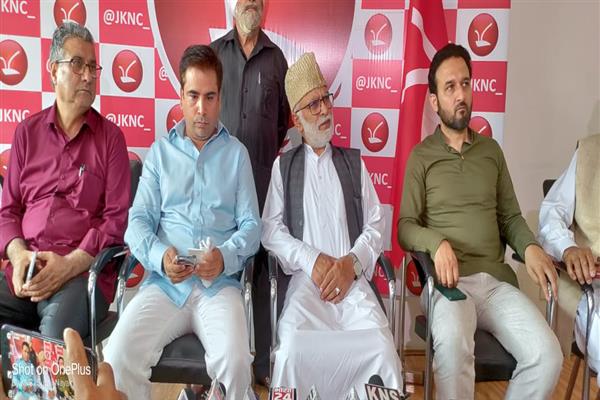 Srinagar, Aug 30: Caretakers of Shrines in Kashmir were barred from sitting and collecting offerings in Shrines of Kashmir following a ban imposed by Waqf Board , has hurt the sentiments of people here, senior National conference leader Ali Mohammad Sagar said on Saturday.
Addressing press conference here at srinagar, he said that the government should not create such an environment due to which the people here get divided into sects.
"Muslims are being given badname and the Government should respect religious sentiments and feelings of people here. All religions have their own bodies who run affairs of their religious places," he said.
He has termed those who collect donations in Shrines as respectable people and said that the government wants to give bad name to them.
NC leader also expressed his concern over the Waqf Board's decision to remove the caretakers from the shrines and impose a ban on donation collection in J&K shrines. kns