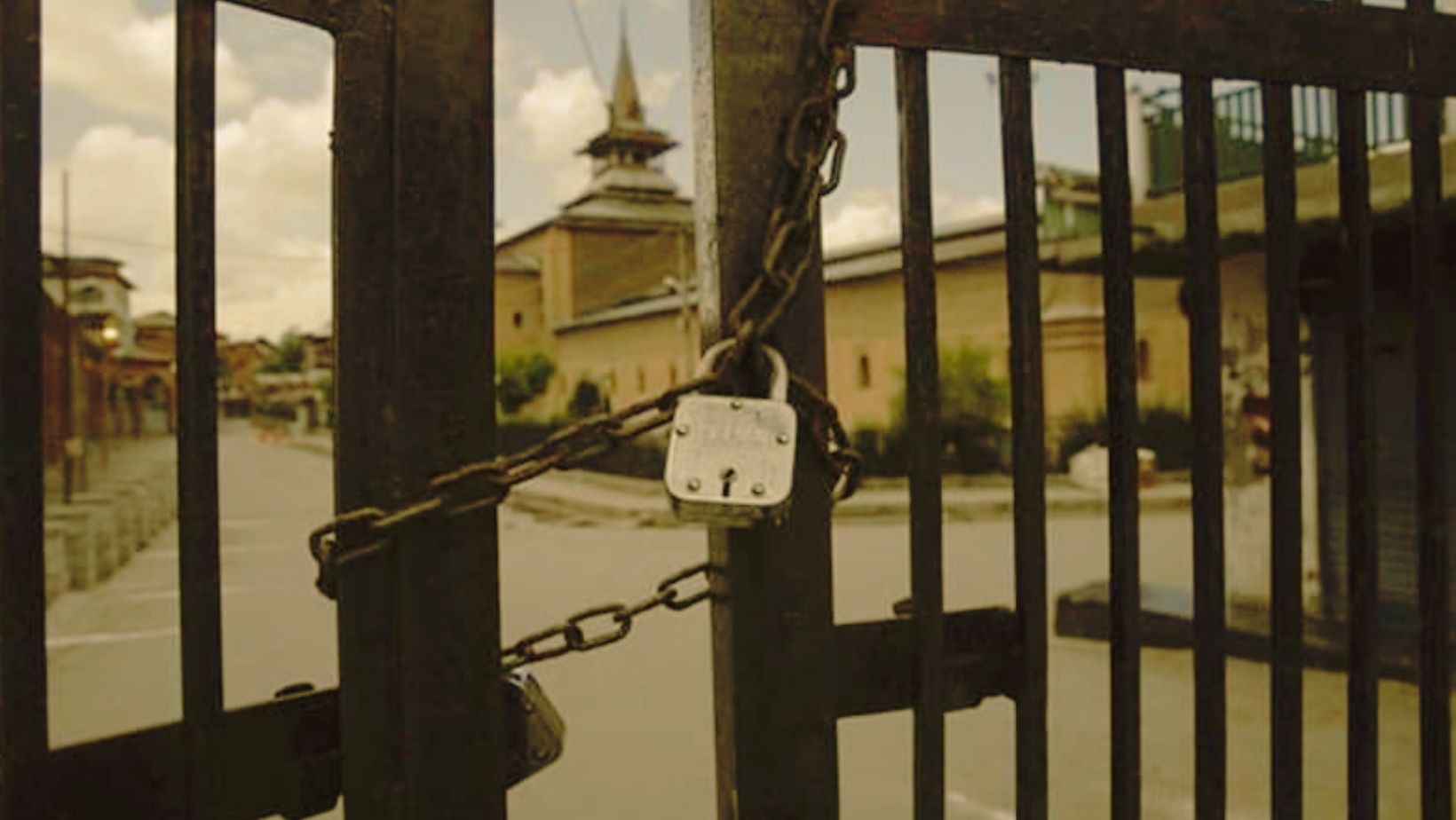 Srinagar, Aug 05: Anjuman Auqaf Jama Masjid Srinagar on Friday said that authorities did not allow the outside (main) doors of the Jama Masjid to be opened on the important occasion of Friday, due to which the Muslims of Kashmir were once again forcibly deprived of performing the congregational prayers in this historic central place of worship, which is highly condemnable.
"Along with repeated restrictions on Friday prayers in the Jama Masjid, it has been three years since the continuous a detention of the Anjuman head and Mirwaiz-e-Kashmir Dr Moulvi Muhammad Umar Farooq from August 2019," a statement said.
It said that due to the three-year-long illegal and arbitrary detention of Mirwaiz, the mimbar-o-mihraab (pulpit) of Jama Masjid, which used to reverberate with the Dawah Wa Tableegh of Qaal Allah Wa Qaala Rasool (SAW), continues to remain silent.
"This is a matter of concern and pain for the Muslims of Kashmir," Anjuman Auqaf said, adding that such anti-Islam and undemocratic acts are seriously hurting the religious sentiments of Kashmiri Muslims.
Anjuman referring to the authorities said that there is a limit to everything.
"They should stop repeated restrictions on Friday prayers and immediately and unconditionally release Mirwaiz-e-Kashmir so that he can perform his centuries-old duties of religious enlightenment and social and moral guidance that the Institution of Mirwaiz enjoins upon him," Anjuman said.