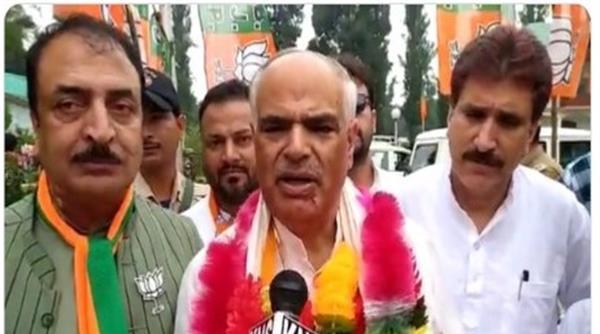 Srinagar, July 21: J&K Bharatiya Janata Party organisational general secretary, Ashok Koul on Thursday said that BJP is always ready for elections in Jammu and Kashmir.
He said that BJP is fully prepared for the elections in Jammu and Kashmir, whenever election Commission of India makes announcement regarding it.
"In coming times unexpected things will happen in J&K. BJP will not only make significant inroads in Jammu but in Kashmir as well," he said.
He said that they don't not have any allies here, as none of the NDA partners is in Jammu and Kashmir and that they will form the next government in Jammu and Kashmir.
Kaul added that PAGD will not have any influence on them during elections, as they don't' have any alliance on the ground.
On being asked about when elections are expected in Jammu and Kashmir, he said that elections can be held in Jammu and Kashmir any time after the month of October. kns