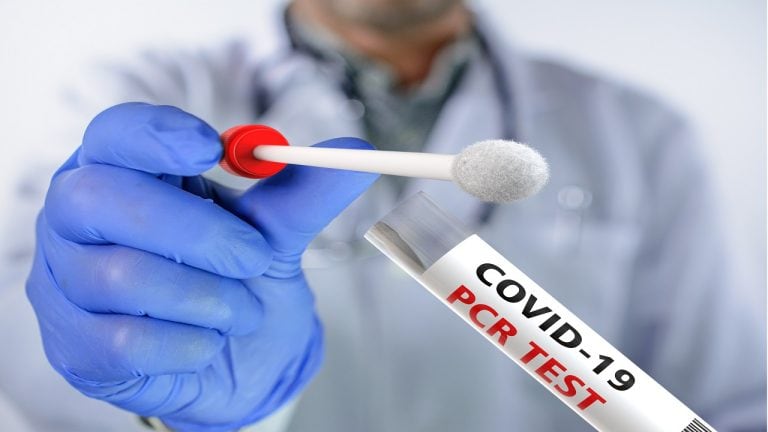 Srinagar, Jun 20: For the past few days, Jammu and Kashmir is witnessing a steady increase in Covid cases with a top doctor urging people to use masks.
Dr Muhammad Salim Khan Head of Department Community Medicine at GMC Srinagar said that fever, sore throat, cough, body aches and chills are back in Kashmir, so stay alert and mask up in outdoors.
"COVID is back in Kashmir, (fever, sore throat, cough, body aches, chills) Stay Alert, Mask-up outdoors," he tweeted.
Meanwhile, a doctor from GMC Srinagar said that it appears Covid is back in Kashmir as many are turning positive once they are tested.
He said that it is usually mild form presenting with fever, body aches, sore throat and cough and it resolves in a few days.
The variant doesn't seem to be aggressive and there are chances that it could be a sub variant of Omicron, he said.
Another doctor said that it is very mild as of now and the hospital admissions haven't increased as of now, however, people must not be complacent and must use masks at least outdoors.
It is pertinent to mention here that the active positive cases which were just below 50 in J & K a few days before have once steadily increased to 169 including 62 from Kashmir and 107 from Jammu division.
Notably experts believe that the after omicron, chances of any other wave are very less as Covid has entered from pandemic zone to endemic, however, it will continue to trigger seasonal viruses with less severity.kno