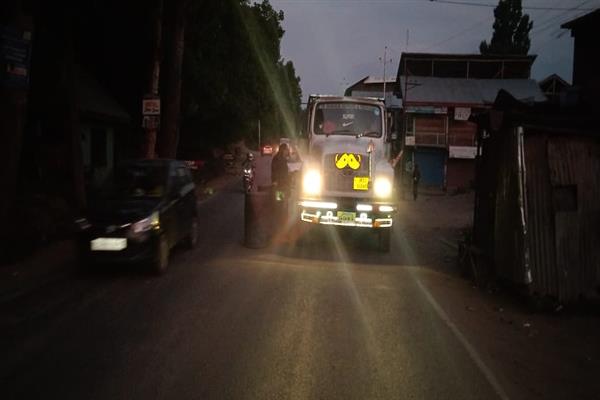 Srinagar, June 04: The local residents of Kupwara district have alleged that Vehicle Tax collection checkpoints have become a major cause of traffic jams in the district.
Locals complained that the checkpoints have become major cause of traffic jams in Braripora, Chotipora, Handwara, and Kupwara areas as they stop vehicles for tax collection and put other vehicles stranded in line.
They also said that ambulances carrying patients are also lined up as these tax collecting agents do not miss a beat even after seeing the condition of the patients.
The locals appealed to the concerned authorities to look into the matter as people are fed up with regular traffic jams in the area.
Meanwhile, director Urban Local Bodies, Mathura Masoom said that these tax collection points have been outsourced by the department; however, they are bound to follow rules and regulations.
She added that these tax collection points should also increase man power so that people are not put to any inconveniences. -kns
She said that concerned officials to file report regarding the same for further necessary action.
Deputy Commissioner Kupwara, Khalid Jahangir while talking to KNS said that he will look into matter.(KNS)