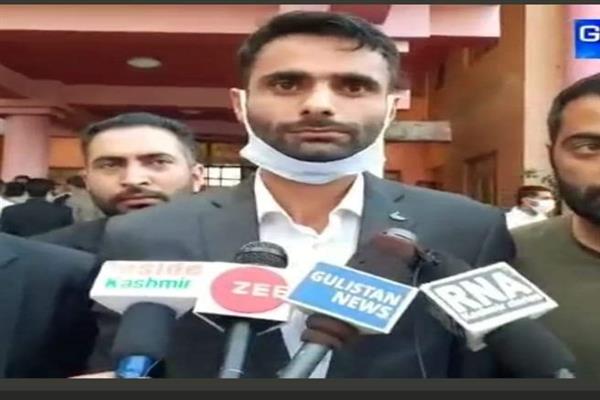 Langate, June 04: Independent councillor advocate Shahnawaz Abdullah was on Saturday elected as new president Municipal Council Langate after he defeated his rival candidate by 7 votes.
According to details, out of 13 votes Shahnawaz secured 10 votes while his opponent, Jameel Ahmed secured only 3 votes.
Notably, the post of the president MC Langate was lying vacant after a majority of councillors moved a no-confidence motion against former president Mohammad Sadiq Mir in May this year.
Meanwhile, talking to reporters, Shahnawaz said that he was thankful to all those councillors who put their trust in me.
"This is victory of my people, my councilors. We will work together as a team to carry out the development activities in MC Langate," he said
He added that he was hopefully of his victory and he will put all efforts to work for the welfare of the people.
The election was conducted in a peaceful manner in the presence of ADC Handwara, Tehsildar Langate and DO Langate. -kns