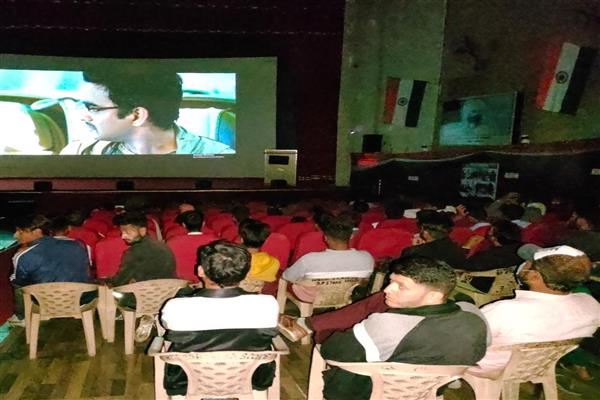 Baramulla, May 21: Army's 10 sector in Baramulla district on Saturday reopened cinema at Zorawar hall for students after decades.
An official said that students including locals of different areas participated in the reopening of Zorawar Theatre, which has remained shut since 1980.
During the reopening event, famous Bollywood movie 3 Idiots was screened.
Zorawar Hall was a major attraction for the locals in the 1980s as people used to throng to watch their favorite Bollywood stars like Amitabh Bachchan and Dilip Kumar
The official said that the hall was recently renovated and screening of the one of great hits of Bollywood 3 idiots was screened today.
He said that the delightful atmosphere as witnessed during the days event is a strong indicator of normalcy and vibrancy.
"The students were thrilled to participate in such an unprecedented and prodigious event.
This day can be etched as Return of Silver Screen in North Kashmir," he said.
He added that all efforts are being done to reopen the cinema for public very soon.kns