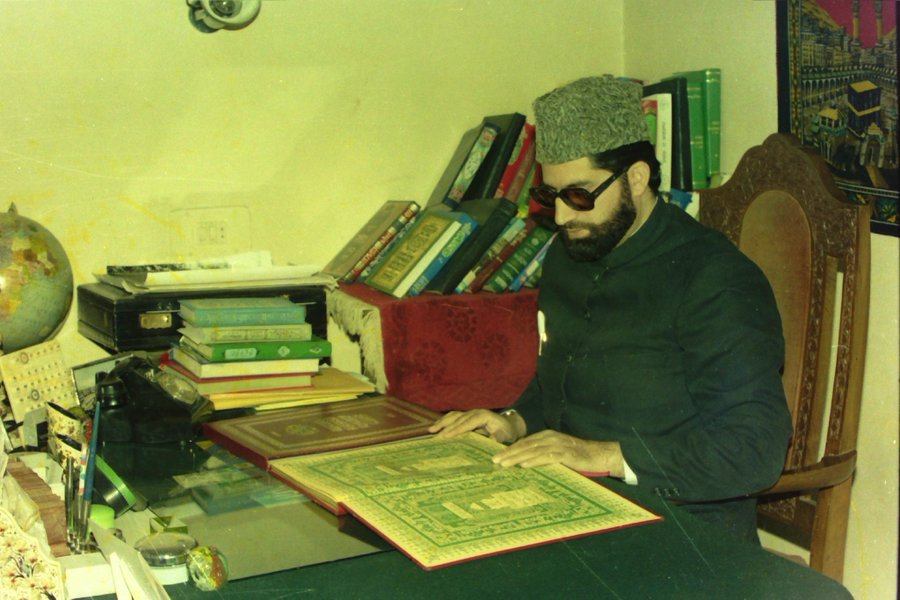 Srinagar, May 21: Paying tributes to their founder on his 32nd martyrdom anniversary, Awami Action Committee (AAC) Saturday said that the people of Jammu and Kashmir will always remember with gratitude and prayers the service and sacrifice rendered by the great and beloved leader Mirwaiz Molvi Farooq who was a great believer in unity among people and a strong advocate of the peaceful resolution of the Kashmir conflict in keeping with the will of its people and the concerns of both India and Pakistan.
In his life he suffered incarceration, harassment and finally martyrdom for his conviction and beliefs, the statement reads.
"A true naib of the prophet he led by example. A born leader firm on conviction yet adaptable , brilliant , charismatic and warm , he deeply impacted the lives of people he touched, and all those who ever met him could not but be moved by him . To this day he lives in their heart. With each passing day his absence is felt more and more."
AAC said that his legacy runs deep in his party leaders, activists and supporters and all those he inspired, who firmly believe in it and carry it forward.
It also paid tributes to Shuhada-e-Hawal and to Shaheed-e-Hurriyat Khawaja Abdul Ghani Lone on his martyrdom anniversary.
AAC said that the supreme sacrifices rendered by tens of thousands of our Marty's in the last many decades are a painful but constant reminder that the Kashmir issue has to be resolved and the sentiment honoured. "No amount of repression or coercion can alter that nor can the imprisonment of leadership, political activists, youth, journalists, media persons, rights activists and other Kashmiris, including AAC chairman Mirwaiz Umar Farooq undo it."