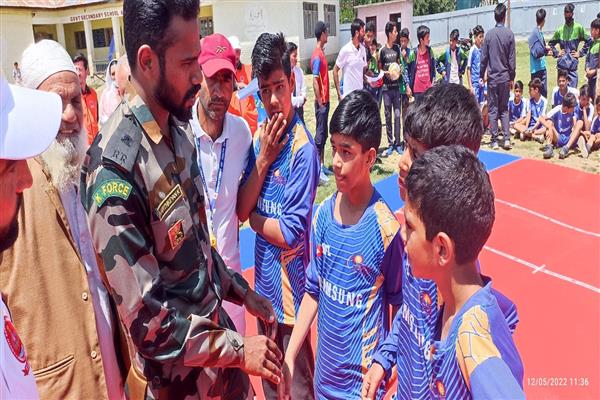 Pattan 12 May : Wussan Company Commander spent an eventful day with locals of the area in Government boys High school Andergam Pattan area of North Kashmir's Baramulla district.
The event was attended by teachers of the school Including 120 boys & girls from schools of neighbouring villages with zeal and enthusiasm.
The event started with the recital of the National Anthem followed by an interactive session wherein the Company Commander motivated the children to work hard and excel in all walks of life.
To add some fun ,various competitions and entertainment activities were conducted.
To raise the spirits further, winners of competitions were given prizes at the end of the day culminating in a group photo and refreshments.