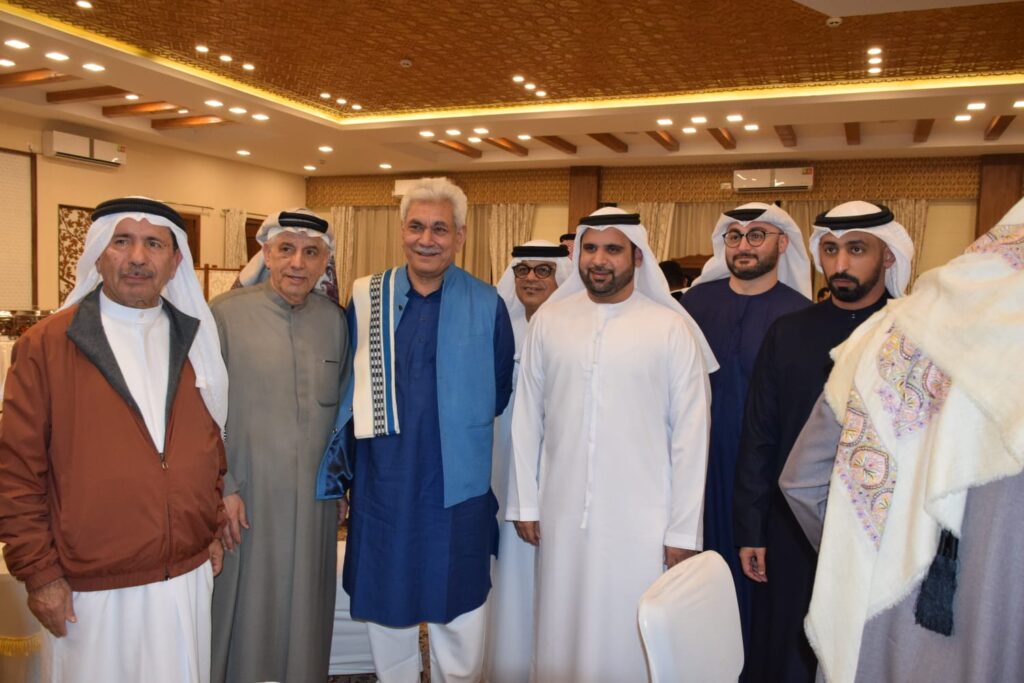 Srinagar, Mar 22: As part of the four-day programme, Jammu and Kashmir Lieutenant Governor, Manoj Sinha on Tuesday held a meeting with the Gulf delegation, who are on a visit to Kashmir to explore business opportunities.
An official said that the Jammu and Kashmir is hosting Gulf investors in the follow-up of Dubai Expo to provide an opportunity to them so that they are able to explore business opportunities in J&K.
The 36-member delegation from the Gulf countries arrived in Srinagar to strengthen ties and look at the investment opportunities in the region.
LG Manoj Sinha hosted dinner for entrepreneurs, CEOs from Gulf countries who are on 4-day visit to Kashmir.