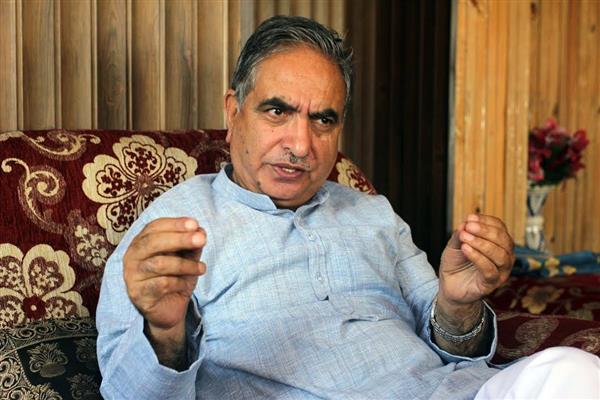 Srinagar, Mar 01: Apni Party senior vice-president, Ghulam Hassan Mir on Tuesday said that PAGD leaders are politically exploiting the people of Jammu and Kashmir by their false claims of restoring article 370.
 Mir said that PAGD is deceiving people by their false claims as article 370 could only be restored either in the Parliament or through the Supreme Court.
Mir said that for the last 70 years these leaders of PAGD have politically exploited the people of Jammu and Kashmir and they are repeating the same now.
Replying to a question, he said that Mehbooba Mufti's statement is self-contradictory as PAGD leaders are confused whether they are contesting elections as a team or as separate parties.
"During DDC elections PAGD asked for votes for restoring article 370 while the motive of DDC elections was to solve the basic life issues of the people such as roads, water, electricity etc. Has PAGD been able to restore article 370 after the DDC elections," he said.
He said that he wants to ask these leaders that is there any connection between assembly elections and restoration of article 370? "Can JK assembly restore article 370," he questioned. (KNS)