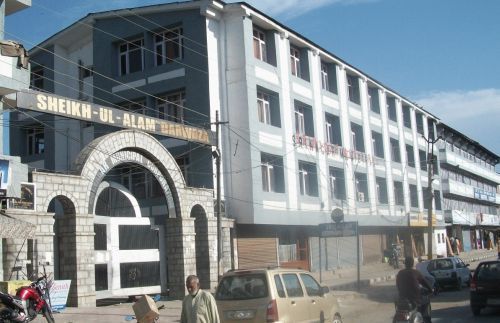 Srinagar, Feb 11: J&K's chief electoral officer has dismissed a plea seeking disqualification of 10 Congress councilors of the Srinagar Municipal Corporation (SMC) for "defying the party whip" and voting in favour of incumbent mayor Junaid Azim Mattu.
In its order, the CEO has dismissed the applications seeking disqualification of Congress councilors, saying they are devoid of merit.
The CEO has held that a split has taken place in Congress in the SMC as the requisite number of councilors have formed a separate group.
"…………. It is established that a split has taken place in the Indian National Congress in the Municipal Corporation Srinagar, as the requisite number i.e. 11 out of 16, have formed a separate group in terms of section 34-BB of Jammu and Kashmir Municipal Corporation Act on 18.11.2021," the CEO's order states.
The CEO said the whip issued to the Congress councilors on 23.11. 2020 was rendered infructuous as they have already formed a separate group on 18.11. 2020.
The election for mayor of SMC was held on 25.11. 2020 and "chief whip" of INC had directed the party councilors to cast vote in favour of Sheikh Muhammad Imran.
The order also reveals that one of the Congress councilors submitted to the CEO that on the day of election of mayor she was pressurized and coerced by her colleagues to make a statement that she had not signed the application/ representation/ affidavit for formation of a separate group. kno