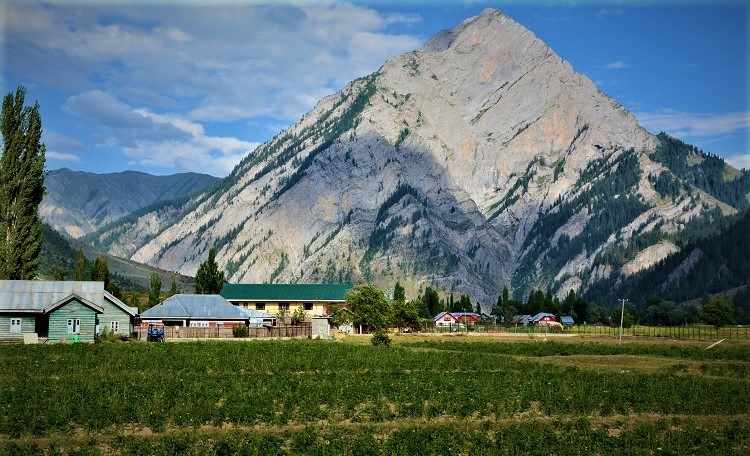 Srinagar, Feb 01: In the backdrop of the fresh ceasefire agreement between two neighboring countries, the administration is gearing up to promote border tourism at the Line of Control (LoC) and have written the authorities in Kashmir for the approval.
The two neighboring countries including India and Pakistan have agreed to adhere to all ceasefire agreements since February 25 last year which ignited hopes among the border residents following which a huge number of visitors started to visit unexplored places across the Kashmir valley.
The three districts in the northern belt of Kashmir -Bandipora, Baramulla, and Kupwara – have great potential of hosting border tourists.
All three districts are stated to have immense potential for border tourism.
In September last year, the Minister of State in the Ministry of Defence Ajay Bhatt during a meeting in Srinagar with tourism officials and other stakeholders had assured that the central government is committed and will prioritize promoting border tourism in the region.
In August last year at Bungus Mela, the Lieutenant Governor Manoj Sinha said that both the tourism department and army will facilitate the visitors to remote places like Bungus besides everyone has to play their role for a change.
Stating border places like Bungus as safest for tourists, GoC of 15 Corps DP Pandey at the same event had told reporters that the Army will ensure the administration is facilitated to build mobile towers beside events in border areas that will continue to be held by the army in times to come.
Over the past year, the administration of Jammu and Kashmir has repeatedly assured to promote tourism activities in Jammu and Kashmir and Valley in particular.
A senior official of the tourism department said that the process to open border tourism in Kashmir valley is underway. "We have written to Deputy Commissioners of three districts including Baramulla, Bandipora, and Kupwara regarding border tourism," an official said.
He said that so far no place specifically has been finalized for border tourism but as of now places like Uri, Gurez, and Keran are under consideration while the further process in this regard is underway.
The official said that more exact information and decision about the same lies with the higher authorities. "It's up to the higher-ups," an official said.
Borders in Jammu and Kashmir have only been known for the cross-border shelling, infiltration, and the miseries to border residents during the same but the seriousness of authorities to promote border tourism and fresh ceasefire agreement has brought relief to people. kno